Let's talk tea. Herbal teas have always been one of my favorite things, but for a long time, we weren't allowed to sell tea at the Market without making it in a commercial kitchen. But now with the new baking law in effect, and tea mixes being included in that, anything goes. So we're going for it!

We have a varied selection of single herbs to choose from including Chamomile, Spearmint, Echinacea, and Red Raspberry leaf which are tasty and address such issues as digestion, immunity, and hormones amongst other things.

We also have tea blends that we've created. The one that gets the most comment is our Miss Moody Pants Tea which works for a variety of issues relating to mood. There's also Vita C Tea for immune function, Adrenal Boost Tea which helps with energy and allergies, Headache Tea for…um well… headaches. Jasmine and Rose Tea which fights stress and has loads of antioxidants. Mountain Meadow tea which is for increasing energy and overall wellness.

We're introducing two newbies this weekend: Green Tea + Lemon Balm which is super energizing and calming all at the same time, and also Tulsi Tea (known as Holy Basil) which has so many health benefits that it's incredible. I've noticed both these teas def lower my daily feelings of stress and anxiety, and are yummy on top.

Then too, there's our Elderberry Tonic mix that has everything herbal in it for you to make your own elderberry syrup, tincture or infusion for times when your immune needs an extra boost. Easy instructions are included.

Come see us at the Bartlesville Farmers Market this Saturday! A few of these will be offered online as well.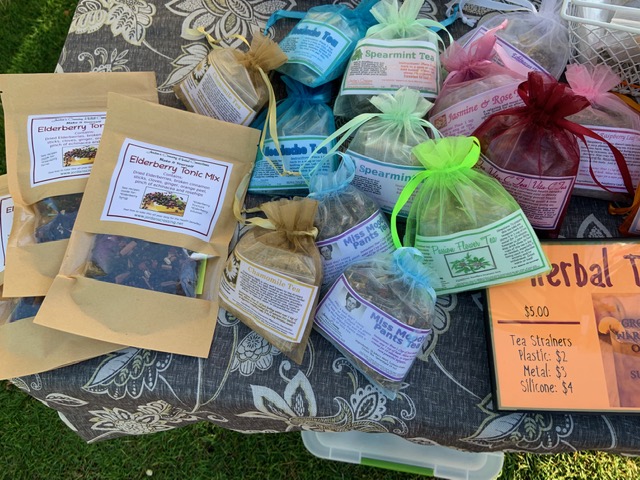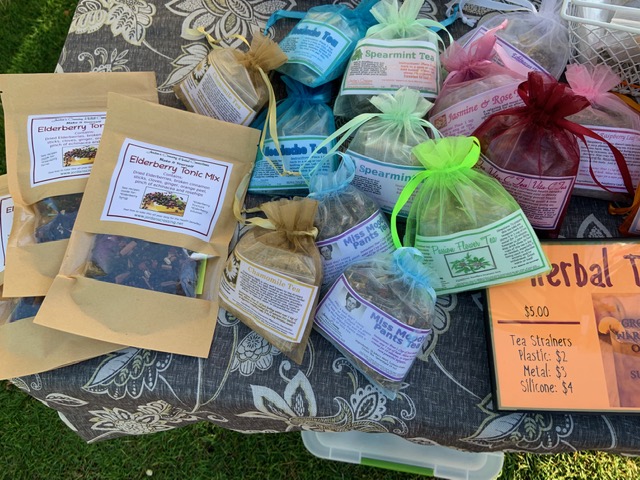 ---
The purpose of Jordan's Crossing Herbal Connections is to promote the sharing of information about healthy, natural products and dietary supplements. JCHC's views and opinions are INFORMATIONAL ONLY and are not intended to constitute medical advice. If you are sick, injured or pregnant, please consult a licensed health care professional.