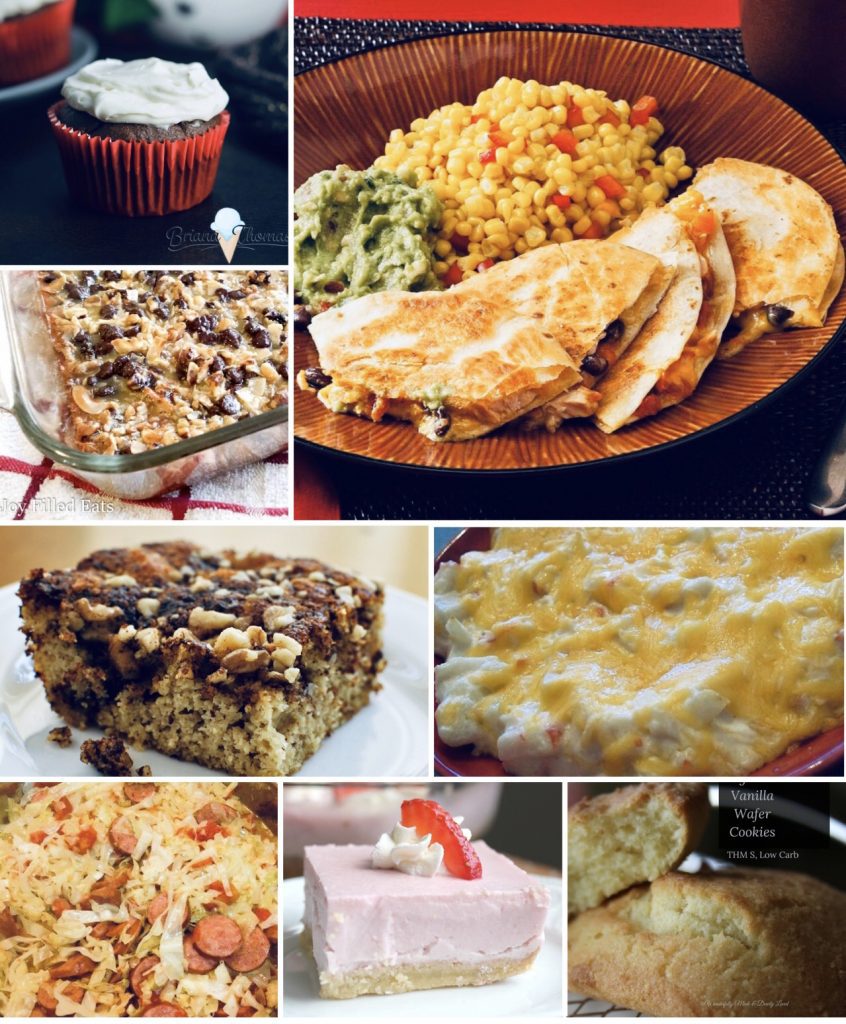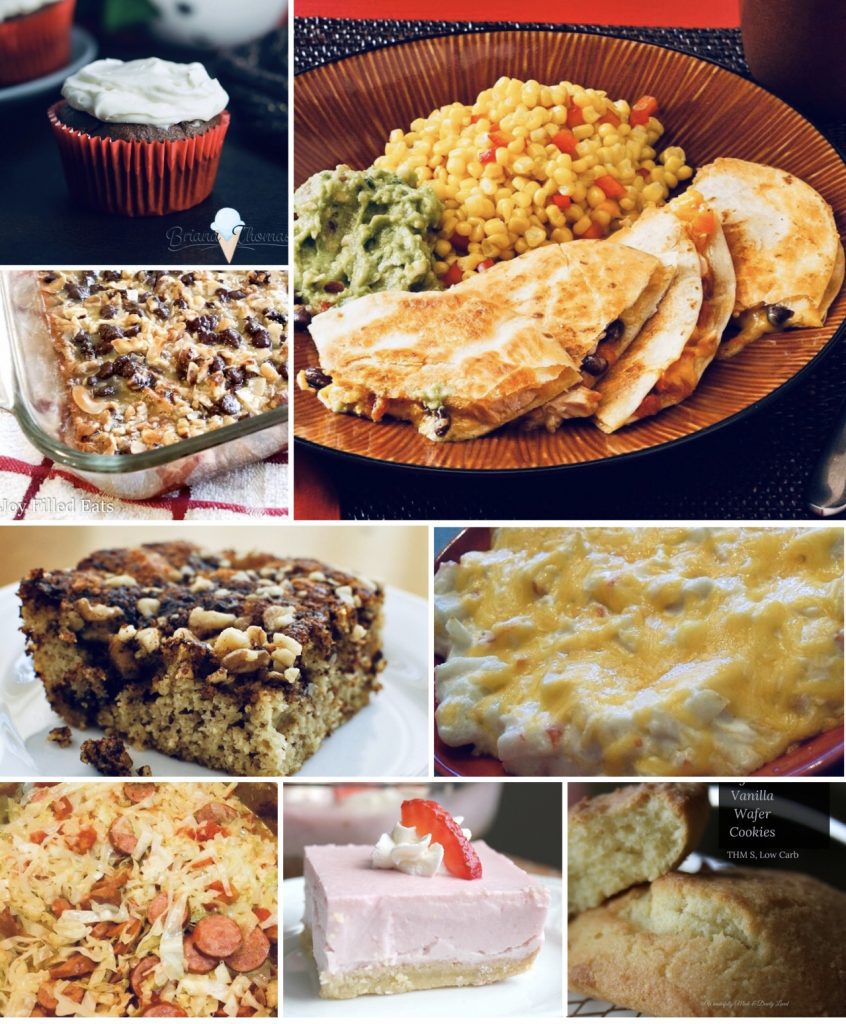 ---
Been going through the JsCrossing Pinterest boards lately to find new ideas for supper. Actually, old ideas that I've forgotten about. Re-"new" inspiration, I guess. Lol. Some of these are "official" THM Recipes, but one's that I've adapted. Thought I'd share a few with you…..
Dinners
https://www.food.com/recipe/chinese-buffet-crab-casserole-271945
Crab casserole. This has always been one of my fave dishes at the Chinese buffet. Cheesey and savory. We often have it as side with a stir fry, but sometimes, as the main dish too. This is a solid S meal for Trim Healthy Mama, and low carb to fit with Keto and others. With all the cheese it's fairly high in calories, so you would want to be sure to pair it with lots of (non-starchy)  veggies. I pretty much make it as is, but add extra crab and some onions to the pot and extra Worcestershire.
Not a THM'er? Nothing really to change on this one.
—
https://www.recipebinder.co.uk/amp/recipe-48829.html
Skillet Cabbage Recipe. My hubby doesn't like things overly spicy, so I usually use the diced tomatoes the recipe calls for instead of Rotel. I will sometimes sub a mild salsa that he's okay with. I usually tone down the butter a lot (it's expensive ?), and just use water to steam the cabbage. We use Turkey Kielbasa most of the time. My granny always taught me to add a little sweet to my tomato dishes, so to this I'd prob add a little xylitol or pyure. This would be considered a 'Light' S in THM world, because there's some fat (especially if you use all that butter), but not a ton.
Not a THM'er? Just use regular sugar or a touch of honey for the sweet.
—
https://www.tasteofhome.com/recipes/black-bean-chicken-quesadillas/
Black Bean-Chicken Quesadillas With a few adjustments this would make a perfect E dinner for THM'ers. First thing would be to sub low carb tortillas for the regular ones. We use the sprouted kind. Instead of packaged chicken, we just cut up chicken breast and season w chili powder, onion powder, garlic powder, salt n pepper. (Doesn't take that much more time and is way cheaper). We season regular black beans the same way too. To keep it in strict E mode you'll have to use Greek yogurt instead of sour cream and easy on the cheese. Or if using reg sour cream and cheese keep it light and minimal. We serve it like the pic w canned corn spiced up w a bit from the rotel can. And/or a side salad is another perfect side.
Not a THM'er? Just use regular tortillas and as much cheese and sour cream as you enjoy.
Desserts
Low carb, sugar free desserts just aren't going to taste the same, so set your mind to that. The cookies are more cakey and don't have the same mouth feel as the ooey-gooey sugary stuff. Most aren't too great right out of the oven usually, but put 'em in the fridge and they're often lovely the next day. Once you get rid of the expectation that they should taste the same, then you can begin to judge them as good or bad in their own right instead of comparing and finding them lacking constantly. Here's some of our faves that we think come close in tasting the way pre-THM things do.
__
https://northernnester.com/pink-strawberry-delight-thm-s/
Pink Strawberry Delight. This is a THM S dessert. We love it! Refreshing in the summer but delicious anytime. It's often requested for birthdays around here. This is one that, to me, is pretty close to not being able to tell it's sugar free. Our Walmart carries xylitol, and it'd yours does, then you should be able to find all the ingredients locally.
—
https://thewellplannedkitchen.com/2018/08/22/rohndas-low-carb-coffee-cake
Rohnda's Low Carb Coffee Cake. We sell this at the Market sometimes. I make it as is using Pyure for the sweetener. My husband loves this to take for breakfast in the mornings. A yummy snack w a cuppa in the afternoon as well.
—
https://wonderfullymadeanddearlyloved.com/sugarless-vanilla-wafer-cookies-thm/
Sugarless Vanilla Wafers. Another Market favorite. Another one that I ate pretty much as is. The only difference is I use all butter and don't mess with the palm shortening. Also, be sure to use THM Oat Fiber for these. It's discussed in the article, but other brands… well, taste nasty. And the THM kind is more than affordable.
—
https://joyfilledeats.com/magic-cookie-bars-thm-s/
Magic Cookie Bars. Make as is, subbing Pyure for the sweetener and using slightly less. Pyure (The granulated kind) is very very sweet, so I always start with less and adjust upwards while tasting. You will eventually get a feel for how much. Xylitol 1:1 would work fine too. Of course, if you don't like coconut, these aren't for you. The link for the cookies in the post are yummy too.
—
https://www.briana-thomas.com/?s=peppermint+cupcakes
Chocolate Cupcakes. Hands down our favorite cake recipe. Taste ALMOST just like the real thing. The recipe calls for her baking mix, but she tells you how to sub the THM mix. We've never used the peppermint flavoring, but just make the icing whatever flavor we want at the time. Pyure is good to use, but Swerve Confectioner's sugar is the very best tasting in our opinion.
A note on low carb baking blends to make these desserts. The THM baking blend is awesome, but there's lots of copycat recipes on the internet to make your own. We use this one. Also, a simple sub made with local ingredients is equal measures Blanched Almond Flour, Coconut Flour, and ground Flax Meal/seed.
---
This website is uncluttered, unannoying and kept ad-free by your purchasing of our natural products. If you'd like to see what we sell check out the sidebar —-> or visit www.jordanscrossing.net/store