Description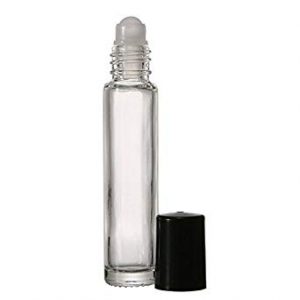 We keep our Roller Bottle pricing simple. The majority of the cost in a Rollie is in the bottle itself, the label and packaging, as well as the carrier oil –and so we don't feel the need to over-charge our customers. We don't do organic or expensive carriers in order to keep our prices affordable.
Many Rollies' we offer come in either 1% or 2% dilutions.
1% is generally for children ages 6-12 or the elderly, and 2% would be for 12 and up. For safest use, follow the age recommendations on the label.
We can make Rollies' out of any oil that we sell. If it's not listed here, just order "custom rollie" and leave a note for what kind you'd like.
Our Rollie's usually have white lids or sometimes black depending on our stock of bottles.
_____________________________________
The purpose of Jordan's Crossing Herbal Connections is to promote the sharing of information about healthy, natural products and dietary supplements. JCHC's views and opinions are INFORMATIONAL ONLY and are not intended to constitute medical advice. If you are sick, injured or pregnant, please consult a licensed health care professional.