Description
The base is lemongrass eo which is one of my most favorite smells. Very calming,relaxing, and enjoyable. Then added is the exotic ylang ylang, and grounding vetiver, then ginger which is very encouraging and lastly rosemary which is centering.
Mix 2 drops BQ Blend to a tsp of carrier oil and apply a small amount to abdomen or behind your ears and neck, or use in a diffuser or in a diffuser necklace. Or apply 1-2 drops to a tissue, or cotton ball to keep near the face.
The name comes from the beautiful old hymn, Blessed Quietness.
---
Cautions: Essential oils are not just fragrances but very powerful concentrates and should be used responsibly. Please don't use any Essential Oil undiluted –and don't be afraid to dilute. Diluting them actually makes them more effective by helping the oils penetrate the skin better! Please test on a small area of your skin first to make sure you are not sensitive. Keep out of reach of children.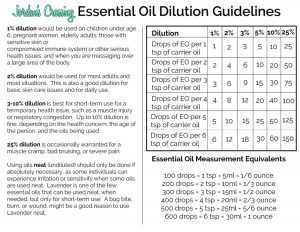 _____________________________________
The purpose of Jordan's Crossing Herbal Connections is to promote the sharing of information about healthy, natural products and dietary supplements. JCHC's views and opinions are INFORMATIONAL ONLY and are not intended to constitute medical advice. If you are sick, injured or pregnant, please consult a licensed health care professional.
---