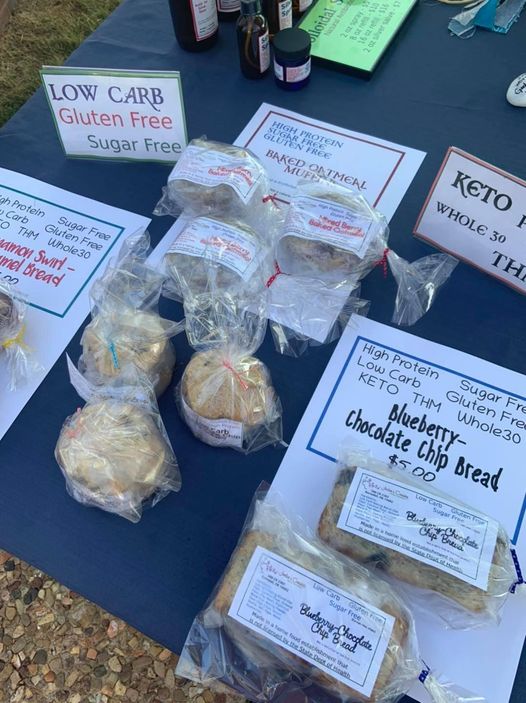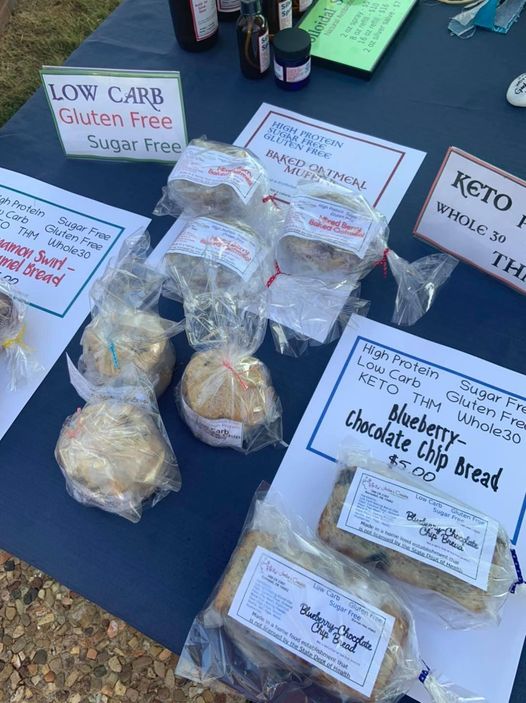 We plan to have low carb, sugar free, and gluten free goodies at the Bartlesville Farmers Market again this year. We use a low carb baking mix made with almond and coconut flour, oat fiber, protein powder, and collagen. It's THM compliant and works well with Keto, Paleo, Atkins, Whole 30, etc.
Our Baked Oatmeal Muffins would be considered "lower carb" because they are sugar free… and they are delish! We use Erythritol and Monkfruit to sweeten our goodies—both have a zero glycemic index (they won't spike blood sugar). We do often use regular dark chocolate chips in our baked goods, including our chocolate chip cookies—which btw, are super high in protein with both collagen and a generous amount of gelatin! Hoping to add some sugar free and sugar free(ish) fudge later in the year as well.
Come see us at the Bartlesville Farmers Market starting May 7 at 8am and most every Saturday after til October. It's at Frank Phillips and Keeler in downtown Bville. As you come in by the buffalo, you'll find us just at the steps leading into the circle. Hope to see you!