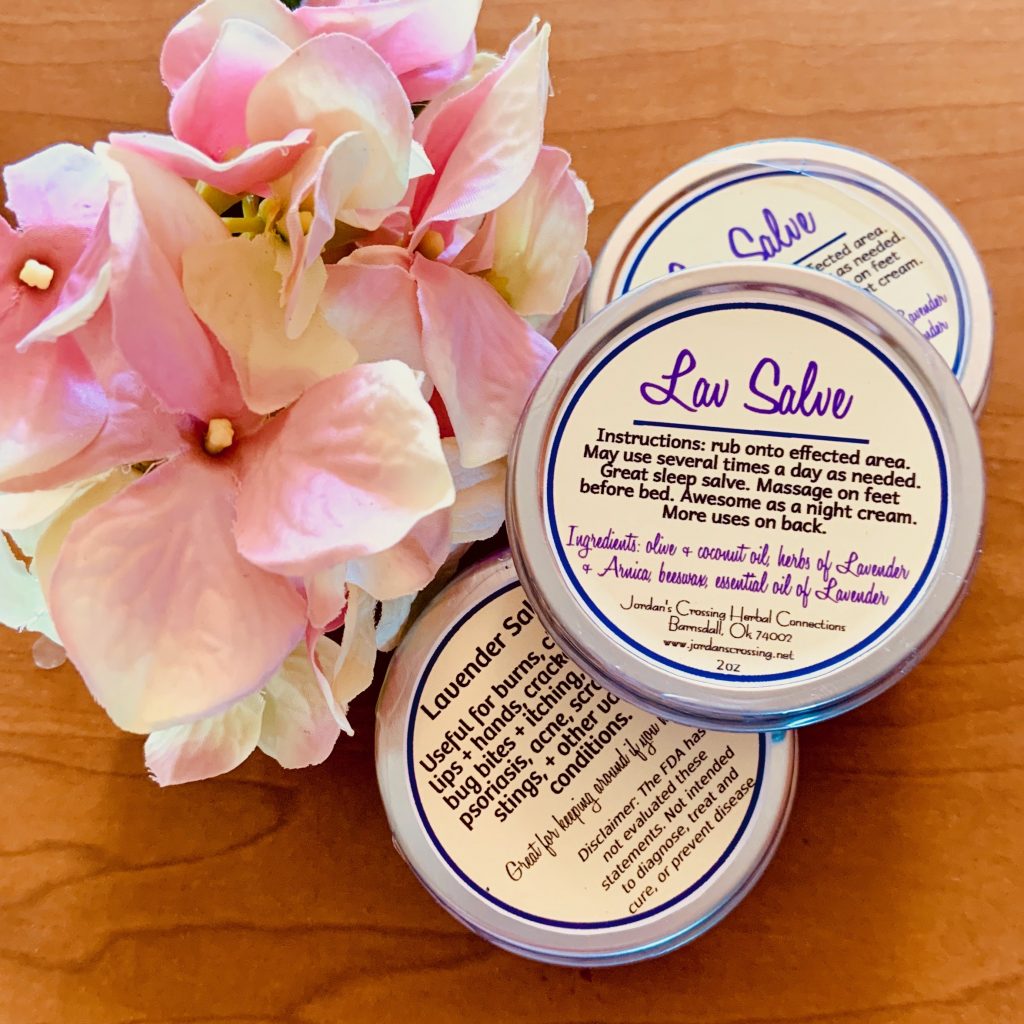 I like all our salves, including the lotion bars and lip balms (which are technically salves too), but this one, Lav Salve, is fast becoming my most used. It's truly a one-stop shop. It can help do just about everything.
I use it on my face as a night cream which helps with plumping up wrinkles (not that I have very many ?), and as a bonus it serves to keep me from having such a dry mouth during the night. I've used it on scrapes and bruises as a healing salve. I love it as a lip balm (in fact, it's what our lavender lip balm is made of). It's great on skeeter bites and other itchies, including "personal" ones. It's eased bee and wasp stings. It helps me sleep. It helps my bum knee not ache so much. It's helped loosen my husband's sore muscles. Has healed burns. Soothes the grands when they've gotten boo-boos (nothing like pulling out a salve to quell a child's ouchies and tears ?).
It's crazy how much this stuff can be good for!
Made from coconut/olive oil which has been infused with the whole flowers of lavender along with a few arnica flowers, and then some lavender essential oil mixed in. It smells heavenly and is rich and silky without being greasy.
Visit here to get some Lav Salve for yourself!

---
Disclaimer: The statements on this page have not been evaluated by the Food and Drug Administration. These products are not intended to diagnose, treat, cure or prevent any disease. Keep out of reach of children. If pregnant, nursing, taking medications, or if you have a medical condition consult a physician prior to use.
---