Hope your Thanksgiving holiday was a happy one!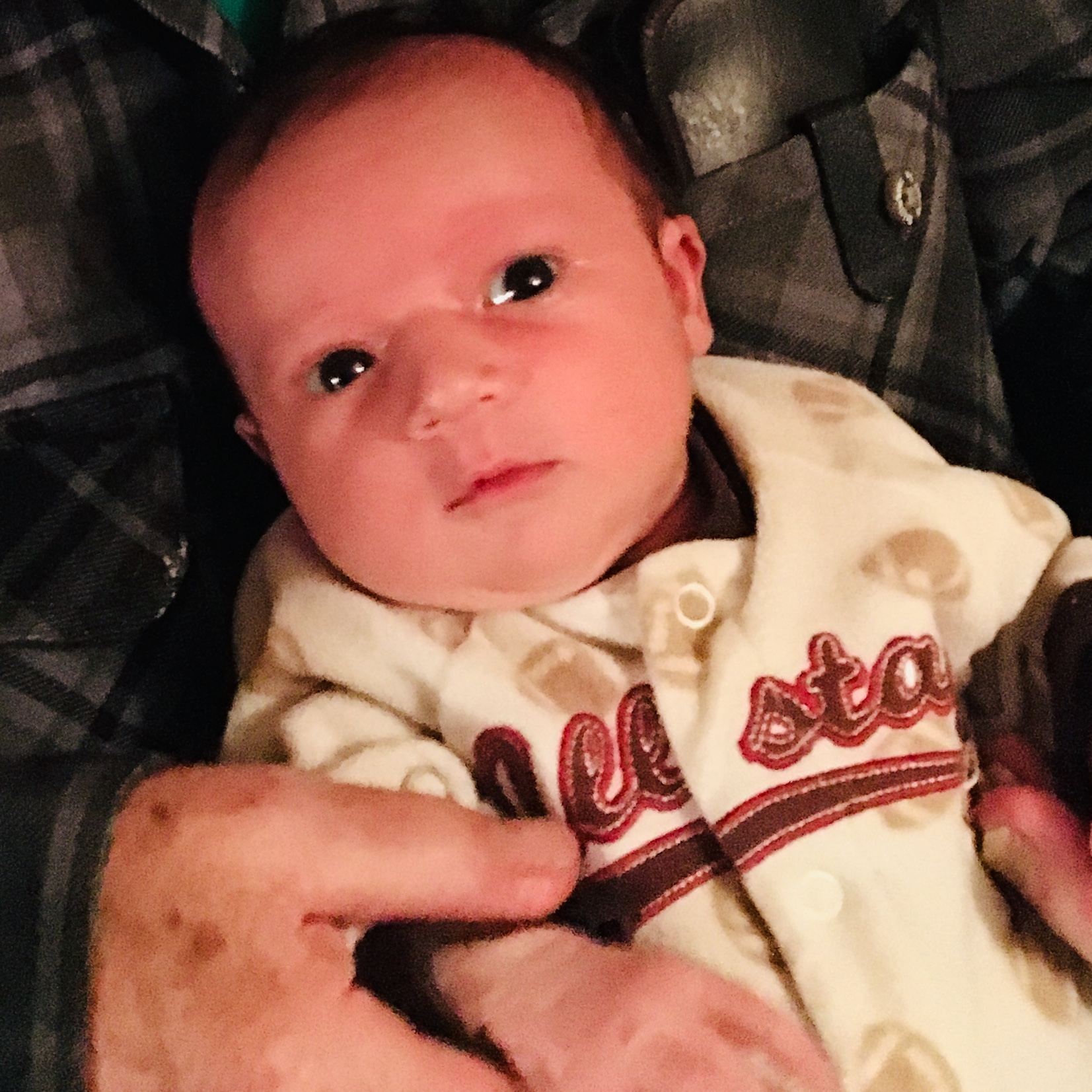 We had much to be thankful for here! Little Mr. Zachariah Paul joined us on Saturday, November 10. He was a lot bigger than expected at 8lbs 11oz. Mama had to work pretty hard to deliver him, but he's safe and sound and was a blessed addition to our Thanksgiving gathering.

My parents traveled from Indiana to come see their newest great grands. And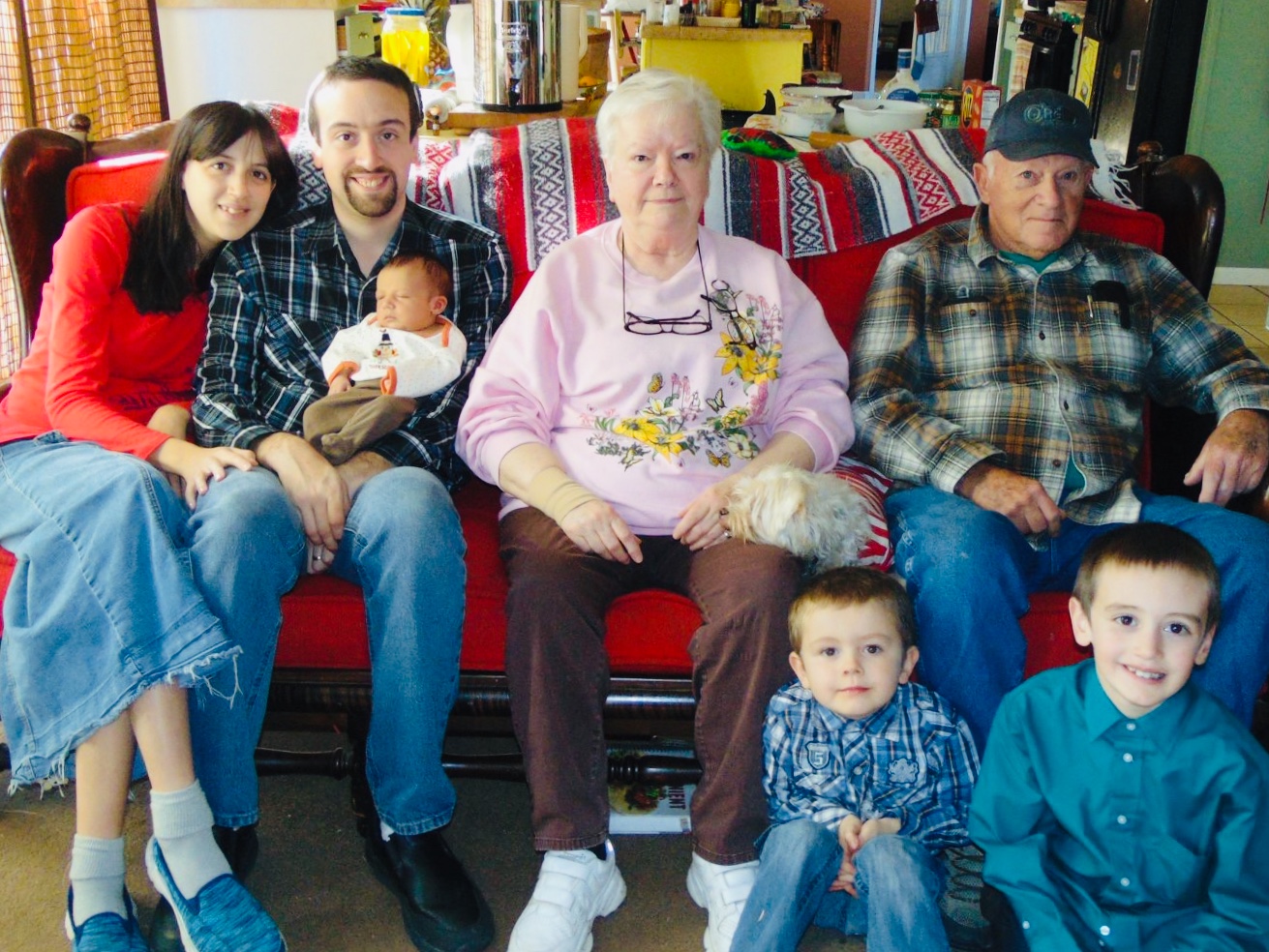 that was a happy thing too. We had a great week with them!
I hope your Thanksgiving was just as happy.

😍



I've been working, of late, on updating the website. It was much, much, much needed. I've added several new products that we came up with over the summer, and I'll introduce some of them to you in this issue.

With Christmas fast-approaching, keep in mind that lots (most?) of our products are just the perfect size for tucking into Christmas stockings or for gift giving to co-workers, friends and family.


So do take some time this issue to browse our store. Mention that you read about a product in this newsletter and we'll give you a free gift (of our choosing) with your order. If you're local to this area, we're willing to deliver and save you the shipping cost. See our Store Policies for more info.


Holiday Blessings to you all,

😌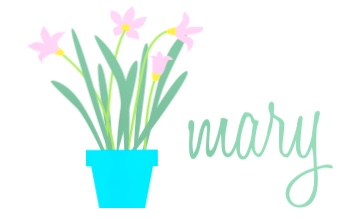 Find Us Local: Christmas Mistletoe Market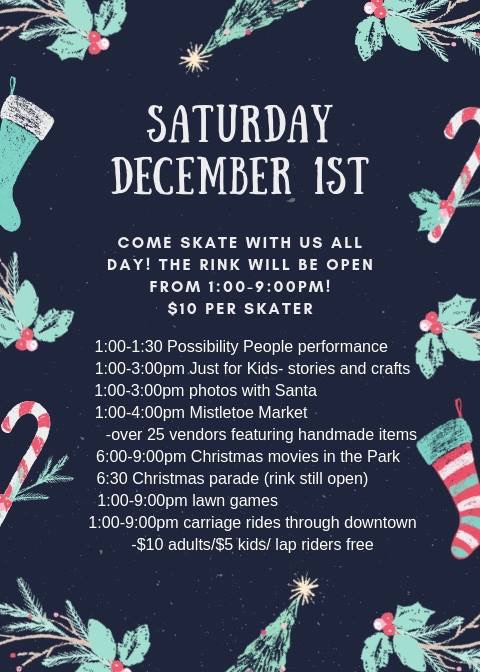 Wanted to let you know that we will be here This Coming Saturday, December 1st from 1- 4 pm. We hope you'll come down to see us and enjoy all the fun! It's at the Farmer's Market Location on Frank Phillips and Keeler in Bartlesville. The ice skating rink is behind the train. You can shop at the Mistletoe Market while the fam skates! Good Fun for all ages!
Also wanted to give you a little run down on some of our stuff that would make awesome gifts for this holiday season...


Essential Oil car diffusers
Headache and Neck Pillows in some beautiful fabrics and sports teams


Sensory Bottles for toddlers and children


Cute Silicone and Stainless steel Tea Strainers


And lots more. Check our our store, but better yet... if you're local come down and see what we have available which is more than what's online!


Relax All Over Me! and Frankincense Essential Oil Sprays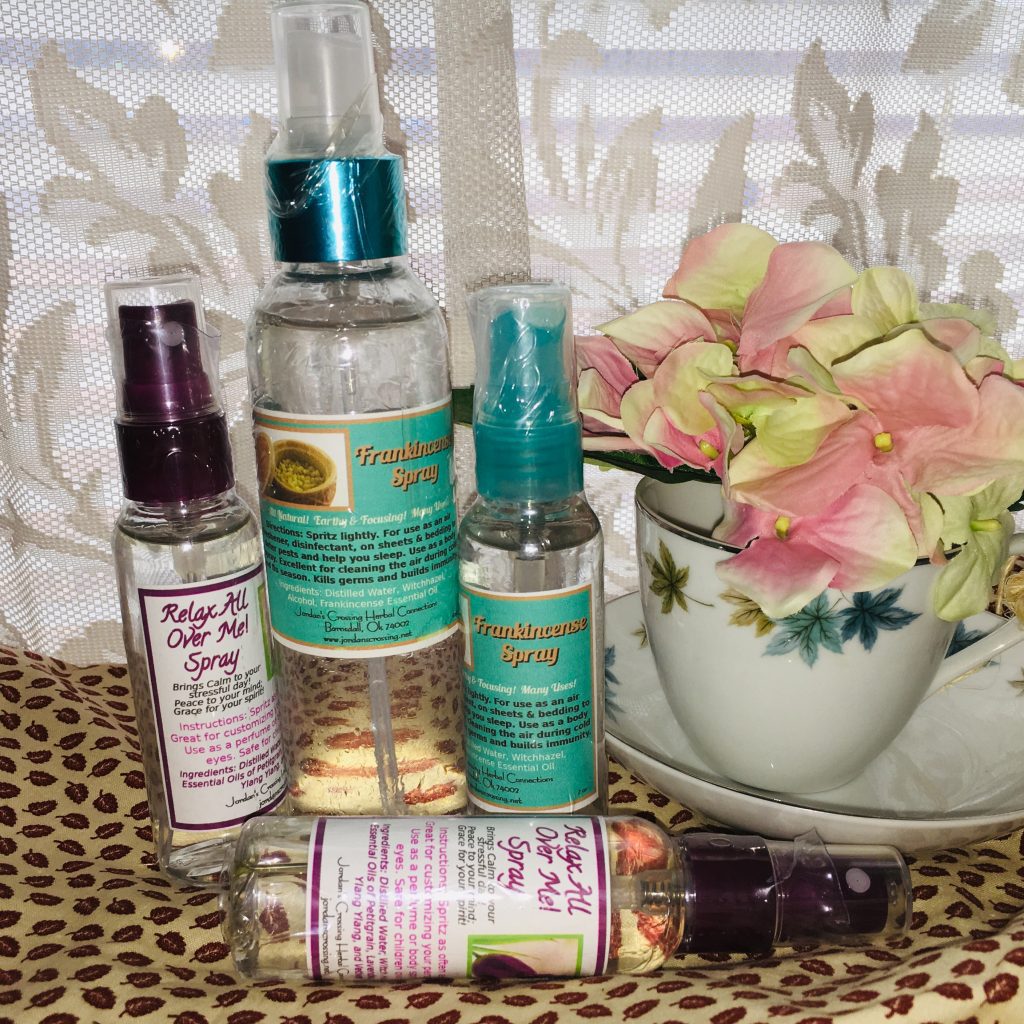 I love Frank! Frankincense has been labeled "the King of oils". It's a very traditional scent for Christmas time. A gift from the Magi to baby Jesus.


It wasn't essential oil back then though. It would've been the dried resin from the Boswellia tree. Still, very aromatic and lovely to smell. Kinda woodsy with a spicy, balsamic scent. I just love it!


Frankincense is more or less the lavender of the wood oils. It has many of the same properties as the beloved floral oil. If Baby Jesus were crying, his mother could've opened the container of Frankincense, and it would've calmed him, and made her feel relaxed and happy too.


Frank is wonderful for the skin, and the spray would be able to help with
numerous skin conditions. I love using it when I have a headache, and to help me sleep at night too.


Spray it around your house at your Christmas gathering and breathe in the rich scent and take in the relaxing, peaceful properties.


Another new spray we came up with this last summer is called Relax All Over Me! Spray.


Relax All Over Me! Spray is one of my absolute favorites! It does just what it says: relaxes you all over. It's great for calmness and keeping a great mood during the day while you're hard at work. Helpful for relaxing in the evening too and preparing for a good night's rest.


You're sure to get lots of compliments on that great "perfume" you have on!


It's made with essential oils of Petitgrain, Lavender, Palmarosa, Ylang Ylang and Vetiver.


Lav, Palmarosa, and Ylang Ylang are all floral oils that calm and uplift, petitgrain is slightly citrusy and very grounding and focusing in its effect. Vetiver is earthy and helps concentration. It's an oil the perfume industry uses a lot. This spray really does smell much like a perfume.


Some uses for both these sprays would include: as a body cologne, linen spray to freshen bed clothes, pillow spray to help you sleep more deeply, as an air freshener, and many other things.


They're available in 2 and 6 oz sizes.


Try them for yourself or gift them to a friend!
Happy Hormone Boost Rollie and Inhaler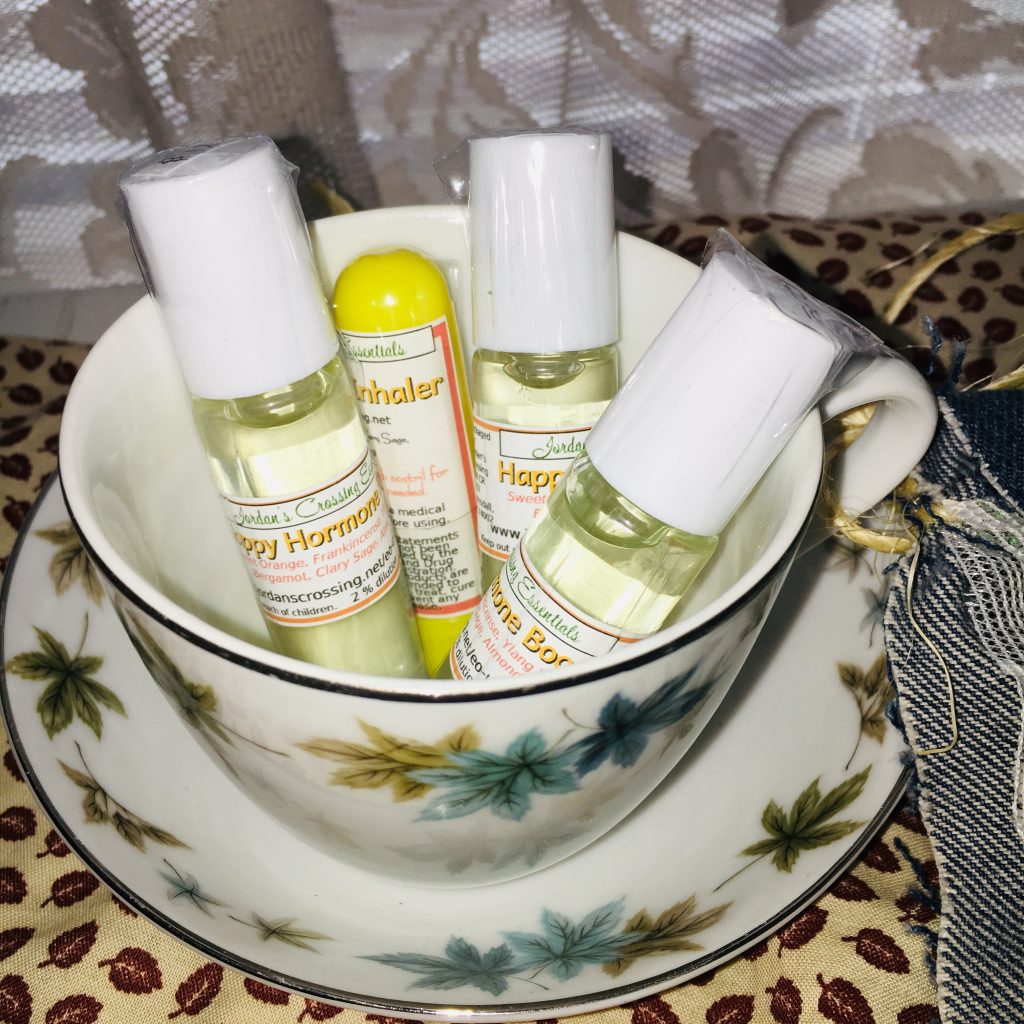 This formula has been a game changer for me. I've been going through pre-menopause for a while now, and having troubles with MAJOR PMS symptoms, irregular periods, and some other issues that have made this time in my life not too fun.


I didn't have any evening primrose oil so just used almond oil. Nor did I have neroli (which is extremely expensive) and so used orange oil which has many of the same effects. And I started using just a drop on my thyroid at the base of my neck and on my adrenals (near the kidneys) at my lower back according to his protocol.


Wow. Is all I can say. The effect was almost immediate. I started getting back some energy, my periods have become more regular, I feel like my temperature
has evened out, my "want to" has returned. Just alot of good things all around.


I have used it long enough now that, I feel like I don't need it every day. After the first month, I'd recommend taking a week's break from it every month, and after another couple months, I'd recommend just listening to your body and use it when you feel like you need it.


I'm not an expert on hormones though, and everyone responds differently to oils, herbs, or even meds. So please talk to your doc if you're unsure, especially if you're on a prescription.


So, what's in it? Clary Sage, Sweet Orange, Frankincense, Lavender, and Ylang Ylang in a Sweet Almond carrier oil.


Clary Sage, Frank, and Ylang Ylang all have proven hormone balancing properties. Sweet Orange and Lavender are calming and restful.


We only sell this as a Roller Bottle formula since Frankincense, Clary Sage and Ylang Ylang are more expensive oils. That way we can keep the cost to you lower by diluting it. We can make it in an inhaler though if you request it. The smell is very pleasing.


To get the most for your buck, just use the Rollie on your index finger and then apply it to your thyroid and adrenals. Less really is more when it comes to using oils topically though it seems the opposite should be true. And it's terribly easy to use more Rollie than you actually need to get the effect.


You are receiving this email because 1. You subscribed from the web 2. You signed up at an event 3. You ordered from us online. If you'd rather not continue receiving it, then you can unsub below. No hard feelings.


Healthy Healing Digest is published from Barnsdall, Oklahoma 74002


Copyright © Jordan's Crossing 2017-18
FDA Disclaimer: The statements and products shown in this newsletter have not been evaluated by the US Food and Drug Administration. These products are not intended to diagnose, treat, cure, or prevent any disease. Those seeking treatment for a specific disease should consult a qualified physician prior to use.