THIS​ ​ WEEK'S
THOUGHTS​ ​ AND​ ​ THINKINGS
Ahhh, Spring finally.... I'm so grateful that it's finally consistently warmer. Everything's greening up, and it's neat to watch.
We've been gardening again for the first time in three years. We hadn't attempted it since my stroke. That, and a prairie fire a couple years ago burned a lot of our raised beds and buckets and containers. They've just been sitting there since then.
But, as it got warmer, my husband got that proverbial bee
🐝
in his bonnet (er, cowboy hat
🤠
), and we finally went through it all to see what was salvageable. Quite a bit actually. So we took what we could and rebuilt it in a whole new area of our yard. And we've got plants growing!
Strawberries, rhubarb, tomatoes, cukes, beans and various other things. A few years ago, when we lived in Kansas, we had a HUGE garden and canned LOTS of stuff. It's just the two of us now, so it's all pretty toned down to what fits life here. But it feels good to be back in the soil and watching fruitfulness happen again.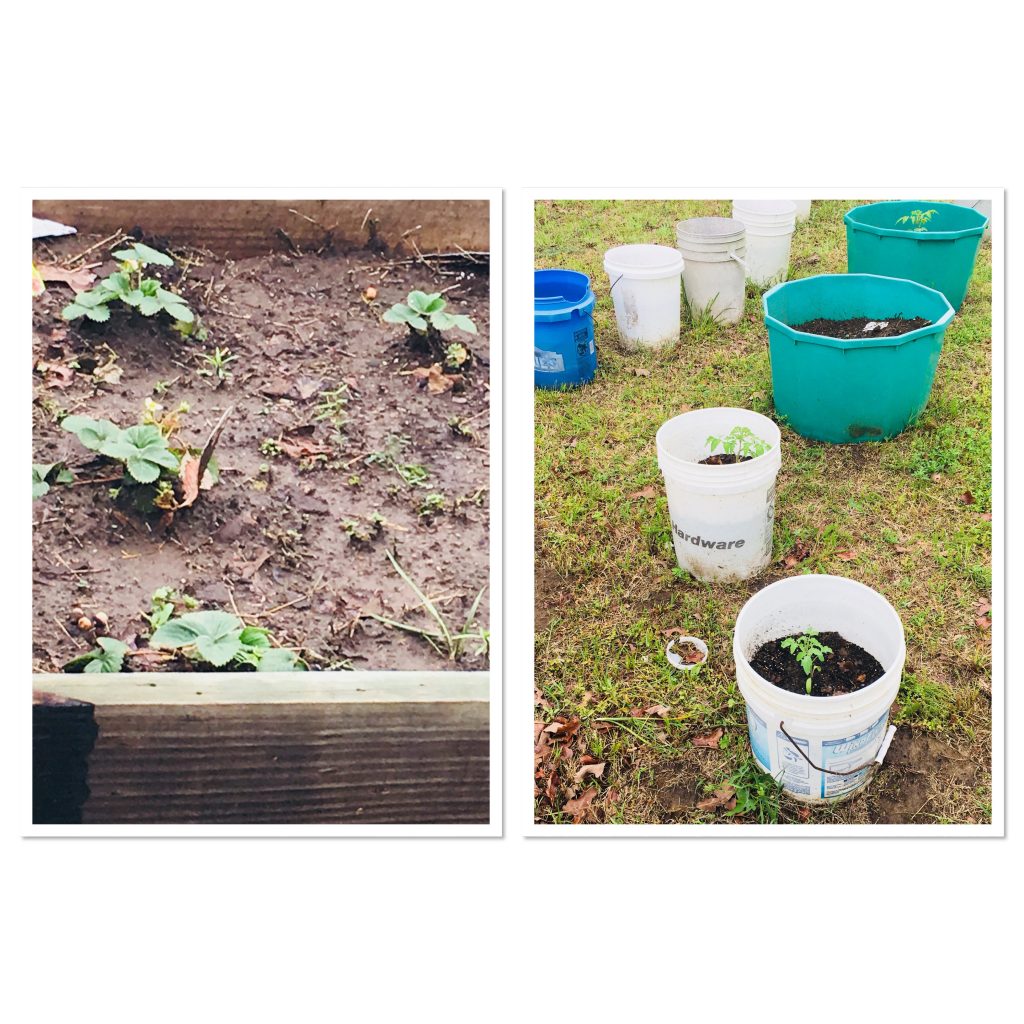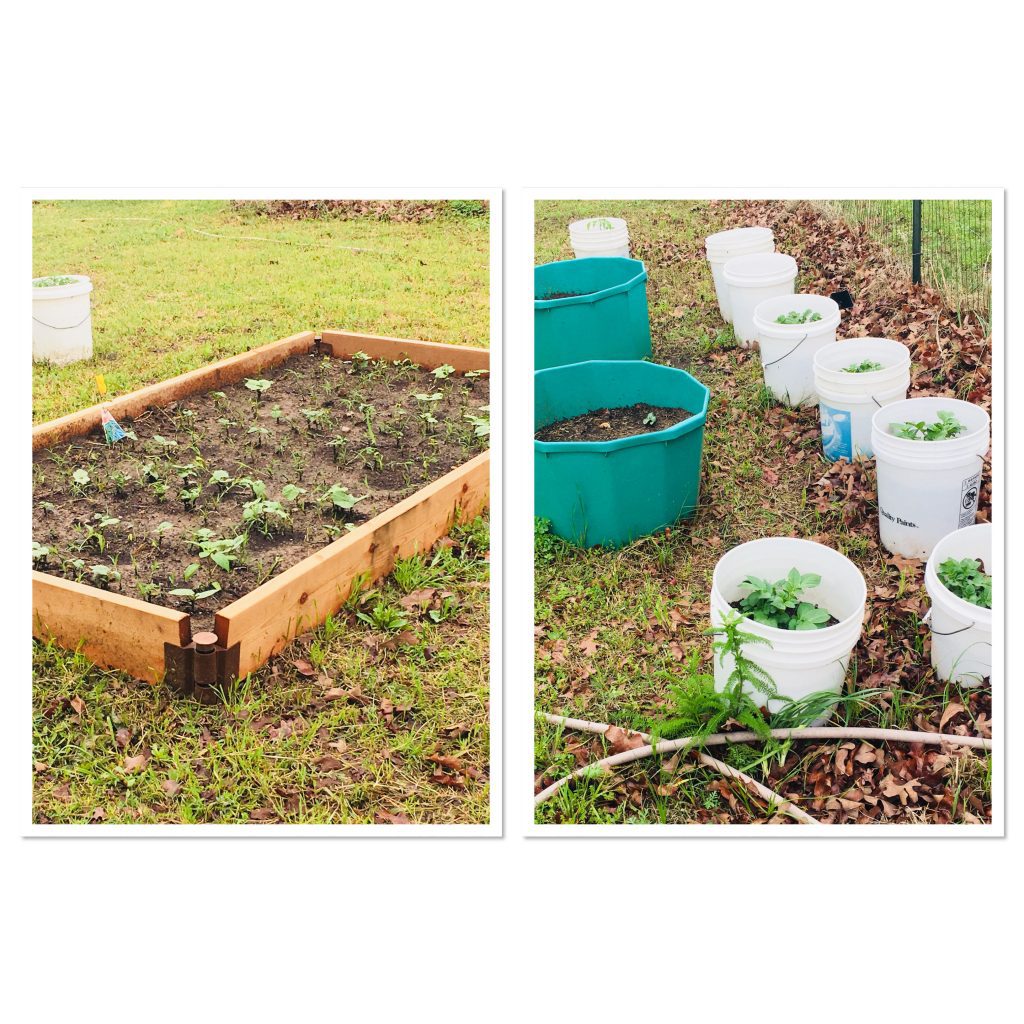 It feels good to be back at the Bartlesville Farmer's Market too lately. Maybe we'll be able to have enough to sell a few veggies this year. Who knows?


At any rate, enjoy this issue. A lot on essential oils this time and some of their cautions, as well as recipes, and ..teapots.


Weight Loss Journey: TRIM HEALTHY MAMA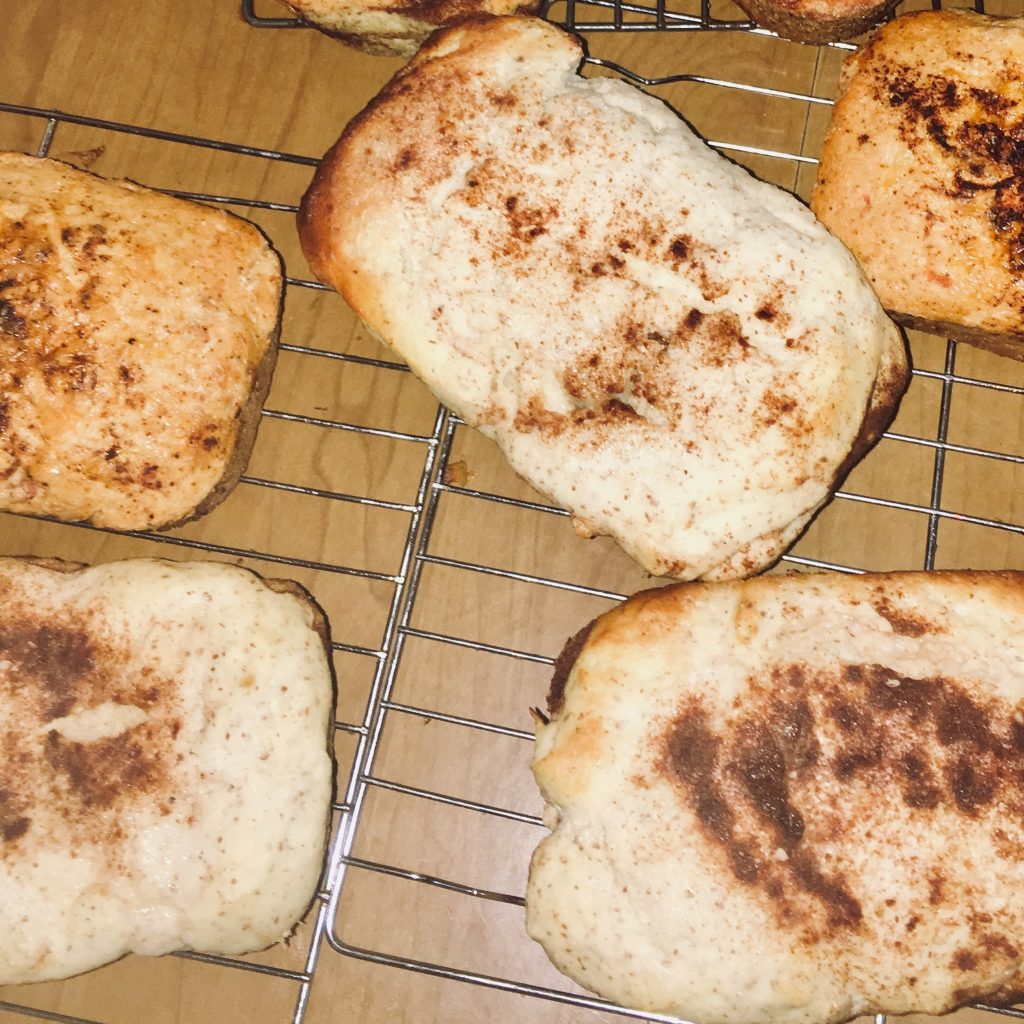 Not too much going on in the weight loss department still. It's all about the same. So, to alleviate boredom, I thought I'd share some of the recipes and ideas we've been taking to the Market lately.
👍
I've still been making little loaves of cinnamon bread that sell really well. A kind of funny thing happened last time. A young woman came up with another lady and was looking over the loaves. I heard her say to the other lady something like: "I know it's crazy, but these are really good. I was at the last market, and there wasn't anyone else that had baked stuff and I was sooooo hungry, so I bought one of these. And it was really really good." She sounded amazed that something sugar free and low carb could be so tasty. Lol. She didn't buy another, but it made me feel good for sure.
😊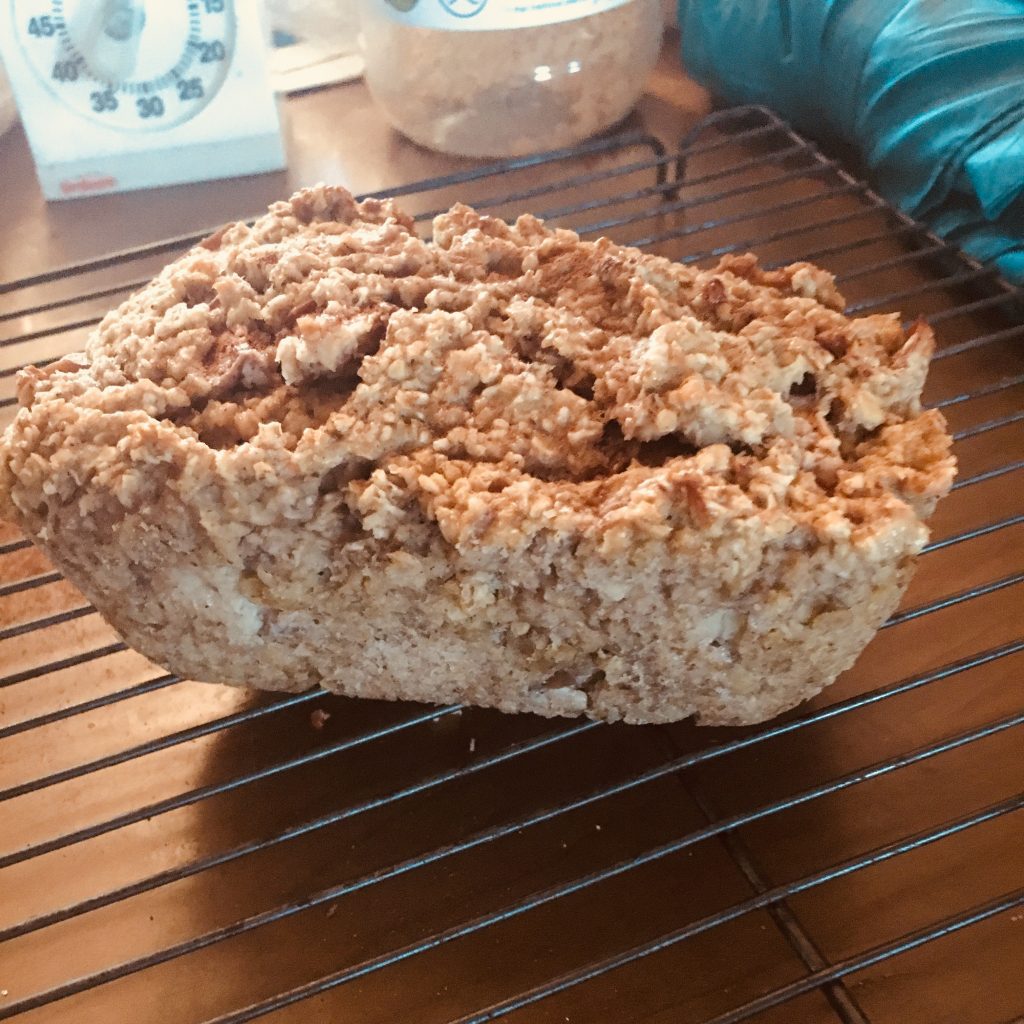 For tomorrow's Market I'm making baked oatmeal in the shape of little loaves. Here's a recipe similar to what I used.
We've used a lot of Briana's recipes and love them. I subbed bananas instead of applesauce, and sweetened it with monk fruit, and added a little more egg whites, as well as some collagen, but it's essentially the same. Have used blueberries, strawberries, and our fave peaches. These are apple cinnamon, another fave. These are wonderful as cupcakes to grab and go.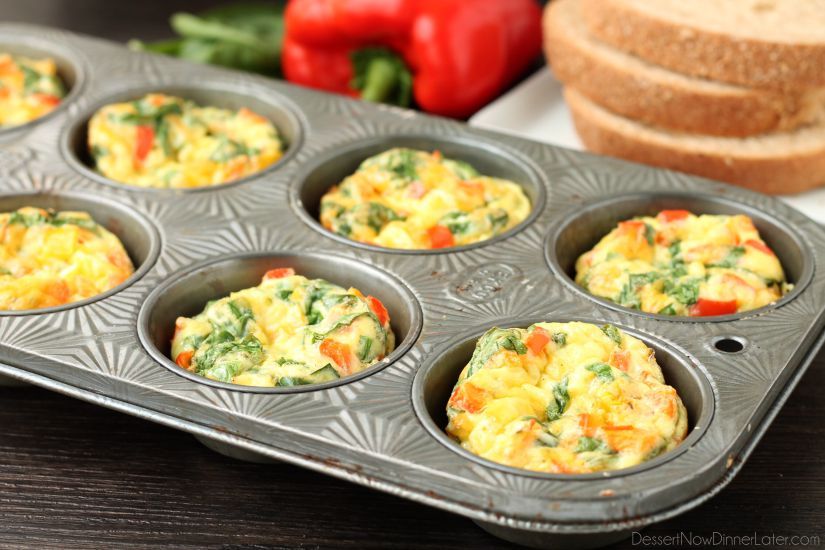 And then there's these little puppies. I made them a couple weeks ago and they went over pretty well too.
I used our farm eggs, and spinach and peppers and onions from the Market, I dubbed them Market Fresh Egg Cups.
I've been trying to make things that I could use as a snack or my hubby can take to work later in the week if it doesn't sell. That way we're not wasting anything, either time, effort or goods. So this whole baking thing, while being kind of a lot of work at the end of the week, is a win win in that way.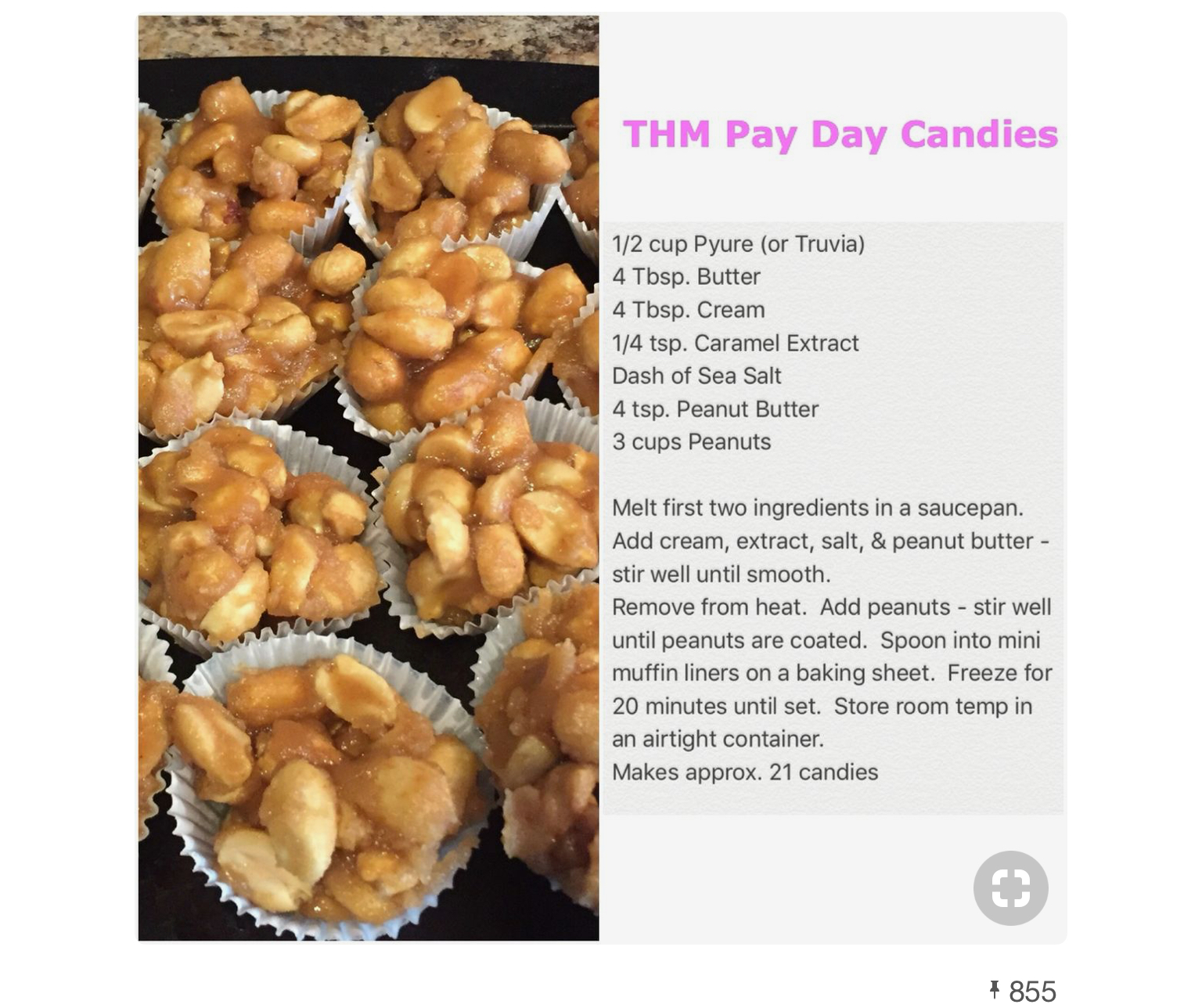 Here's another new recipe to the Market that we made last night. Payoff Day Candies.
I used Pyure and dropped the Stevia and subbed Cashews, but the rest was the same. These things are delicious. They really meet the craving for candy without it being bad for you. Who can argue with that?
👍👍
If you happen to be local, stop in at the Market and see us. We'll have these goodies and also our essential oils, soaps, salves and other creations. It's on Frank Phillips and Keeler in downtown Bartlesville. Should be quite a few vendors there now that May has arrived. It's open 8-Noon.
Jordanscrossingherbs@gmail.com
Healthy Healing:
Sadly Sensitized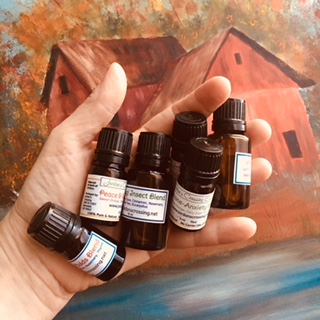 We have a tendency to think more is better. It's part of our cultural mindset, I think.
The better something works, more of it will work even better. I can see this in myself.
But sometimes more causes problems. Even natural things that are good for you. Herbs and essential oils have side effects too. More isn't necessarily better.
I will be honest and say I don't know for sure, but I'm suspecting my bout with itching not long ago was really a reaction to essential oil overuse.
It's hard for me to admit it. I mean, we sell essential oils and I don't want to jeopardize that by cautioning people away from them. At the same time, I don't want others to go through what I did, or an even worse reaction. Like burns and rashes in addition to itching.
I've been studying the subject a bit, and have come away with some thoughts. I'm not going to try to list them in any particular order. Randomness, here we come....
*A
healthy respect
for essential oils as
medicines
is warranted.
*So many companies recommend using oils "neat". That means putting them directly onto the skin with no diluting. This is useful in emergency situations (like a burn or a cut), or in great moderation depending on the oil, but not a good idea for consistent usage.
*Many of these companies say using oils "neat" is safe, but it's not necessarily. A person can go years with no reaction (like me) and then react. A person can then be "sensitized" to an oil and have an immediate reaction every time they use it after that (and so not be able to use it anymore forever).
*Applying oils "neat" to the skin holds a much greater chance of sensitizing a person than diffusing, inhaling, or in a carrier oil, or something like a salve or balm.
*Using a carrier oil actually helps the essential oils to not evaporate so quickly, so it's a good thing. Also various carrier oils are extremely nourishing to the skin (coconut, almond, jojoba, etc), and help the oil go into the skin.
*Dilution rate: 1-3 drops of essential oil to a teaspoon of carrier oil.
*If they're truly pure oils, then they will be strong & potent oils, and can stand up to dilution.
*Less is better when it comes to essential oils, and applying them to a larger area is better than keeping it in a smaller area.
*Rotate your oils. Don't constantly use the same one again and again.
*A sort of myth going around is that reactions are actually the body's way of detoxing. I found very few responsible aromatherapists that would corroborate this idea, including the respected biggie in the field, Robert Tisserand. Here's his take on the thought.

Addendum: I wrote the above a few weeks ago, and have since reused the oil I felt was giving me a reaction, just to see, and sure enough, the itching and rash have returned. So, I have sensitized myself to one of my favorite oils from overuse.
😔
I'm sad. I'll probably never be able to use it again and will have to be ultra careful when bottling it for sale.
On the other hand, this is a very good learning experience, and there's part of me that's glad it happened. I can now tell people
first hand
about my experience with a true heart for their welfare instead of just taking for granted no one will react to oils applied "neat". I can caution them with real knowledge and understanding now. That's valuable.

It's also good cuz maybe I'll find something new and unique to use in place of my fave, using other oils. Experimenting is always fun. Being so itchy right now isn't fun, but to me, in this case, it's worth it.
💛
More Healthy Healing: Our EO Soapbox and Dr. Z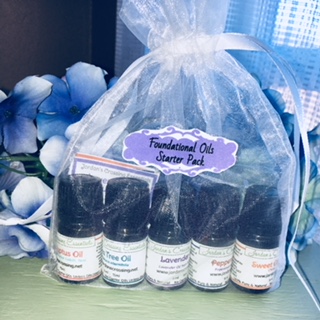 As I shared in the previous section, I've been reading and learning more about essential oils. After my sensitizing experience, I'd been praying for the Lord to guide me into being able to know how to safely use oils.
There's so much info out there and a whole lot of it is conflicting. "Where do you want
me
to be in my thinking on it, Lord?
"
So, with that prayer, I just left it, and went about my business, trusting the Lord would show me.
Pretty soon, one of the Trim Healthy Mama Podcasts was about essential oils, and as I listened, I knew this was where I was to land. They were interviewing Dr. Eric Zielinski and his wife. Dr. Z and Mama Z.
They consider themselves to be essential oil educators and have experience with using oils to heal people of many illnesses, including cancer. I've been following some of their protocols and find them to be effective, and so intend to continue with their line of thinking about usage and dosage.
They don't promote any brand of essential oils, instead they openly admit to their family personally using a number of different essential oil companies. They openly say that there isn't any company that's better than another and choosing a company is more about if the brand oils you use work for you and whether you trust them.
They do say it's important to get pure oils that aren't cut with carrier oils, and even say you should use therapeutic grade oils, though they admit that's a made up term that doesn't have much regulation. I think the idea there is that if an oil says it's therapeutic grade, then it's more likely to be pure and not diluted.
I'm gonna jump on my soapbox a bit and say how very much I appreciate all that. The self-righteousness (even if unintended) that's often associated with the representatives of various large Multi-Level Marketing essential oil
companies can get tiresome. Because we don't sell big-name branded oils, at big-name branded prices, then we can't possibly have a pure product which actually works.
Yet, from the experience of using our oils for several years now, we feel they're comparable. Pure, therapeutic grade, gmo and pesticide free. We trust them. They work well, and do what they're intended to do with good results.
We can keep our costs down by buying in bulk and packaging them in smaller bottles, and we don't have a lot of speciality oils, but use primarily simple, every day oils in our blends to achieve the same results. Neither do we have the factory and production overhead to factor in.
Our costs are also less because we're NOT an MLM company. Yes, you're getting a pure, undiluted oil of good quality when you buy from them, but you're also paying for the multi-level marketing and all the peeps that have to be paid up the company line.
And nobody's talking about this, because everyone's on the "is it really pure" line of thought (which I'm not disputing is needful), but what about the "does it really cost that much" line of thought? To be extremely up front, we have a conscience, folks, and just can't ask you to pay outrageous prices so we can line our own pockets. We have our oils marked at prices that we feel keep us in tune with God (read Proverbs 1:11, 16:11, 20:10,23), and help others afford health. This is our heart to serve you.
Anyway, back to Dr. Z. Here's the link to his site: DrEricZ.com.
He and his wife, Sabrina, have lots of recipes there, lots of articles, lots of encouragement. They are very personable and friendly and open.
I highly recommend his book, The Healing Power of Essential Oils.

In it he tells you how to safely dilute oils and even how to safely take them internally (another very controversial, ill-informed subject in the essential oil world). It's a great read if you're just starting to learn to use essential oils or have been using them for a while. A good resource book to have on hand.
And finally, here's the links to the podcasts I mentioned... They are a great listen if you're interested at all in Essential Oils.

Enjoy the learning adventure.
😊
Spiritual Ponderings: Don't Fixate
Since my stroke, I've only driven a vehicle in easy situations. Mostly out in the country. Nothing in more traffic than what's in the little town we live near (which isn't much at all).
Til recently, I haven't trusted myself to drive in high traffic areas. Physically, I could do it, but the mental end is the problem. The stroke somehow changed my perception. Large spaces tend to throw off my balance and make me dizzy. Plus I have this weird thing that goes on with my eyes.
Anyway, as I've been driving longer distances, these problems come into play. As I come up to a drop off in the landscape, my spatial perception bottoms out and I start to feel like I'm falling. So I have to tell myself to focus
away from that. Occasionally my eyes will do their weird thing which doesn't
impair my vision, but makes it uncomfortable, and I'm seeing funny. Kind of like looking through a window with a screen over half of it. So I have to tell myself to focus away from what's happening with my eyes.
If I let myself keep those thoughts, and stay in-focused on the weirdness of it all, I get tense and envision myself spazzing and losing control. So I have to maintain. I have to talk to myself to stay relaxed and in control. I have to tell myself to stop fixating.
I think this relates to a lot of things we go through. Sometimes ya just get too in-focused. Too minute. Over-thinking. Too fixated on whatever's happening to you at the time. Too focused on what's stressing you out or what you're wanting to see changed (right now) in yourself or in another person or situation.
The secret? Don't fixate on it.
It's kinda the "watched pot" idea. It never boils, right? So look away. Stop fixating on it.
It won't happen any faster than it's gonna happen. God has his particular processes for doing things ...and he's not always fast. So focus on something else other than the teapot, and you'll be enjoying some tea in no time .
☕️
You are receiving this email because 1. You subscribed from the web 2. You signed up at an event 3. You ordered from us online. If you'd rather not continue receiving it, then you can unsub below. No hard feelings.

Healthy Healing Digest is published from Barnsdall, Oklahoma 74002
Copyright © Jordan's Crossing 2017-18
FDA Disclaimer: The statements and products shown in this newsletter have not been evaluated by the US Food and Drug Administration. These products are not intended to diagnose, treat, cure, or prevent any disease. Those seeking treatment for a specific disease should consult a qualified physician prior to use.