THIS​ ​ WEEK'S
THOUGHTS​ ​ AND​ ​ THINKINGS
Hi again! 😊

Wow. This weather has been quite a ride this year. Seriously, we went to bed one night with the air conditioner on and woke up having to turn on the heater the next morning. Crazy.

Seems to be even-ing out though. The forecast is 50's-60's for a week then 70's with no major drops or spikes in sight. I can live with that. It's those extremes that are hard on the ol' bod.

In spite of old man winter not letting go this year, everything's greening up and
Spring is still marching forward. Kinda like life. No matter how bleak things seem, give it some time and it will change.


This issue, as usual, has kind of written itself and seems to be alot about healthy food. We hit on Big Macs, peanut butter, low-carb, sugar free baked goodies. We also hit on some philosophical questionings and thoughts at the end on the possibility of why there's so much disease and lack of health in our country.


So sit down, grab a cuppa and have a look-see. Enjoy!


Weight Loss Journey: TRIM HEALTHY MAMA
I'm still hovering around 168. I am losing, but it's only been tenths of points instead of the steady pace (1-2 lbs/week) I had hit before the holidays.

Now that I finally feel like (cross fingers) the colds and illness are settling behind us, with the weather somewhat normalizing, I'm ready to think about digging in again.
I've been contemplating ways to kick start my metabolism. A lot of THM'ers do something called a fuel cycle. Fuel cycling, or cycling through fuels, is basically the essence of the entire Trim Healthy Mama plan. It's how the losing weight occurs.
Like a car, our body runs off of fuel. There's two kinds of fuel it uses. Carbohydrates (Grains, beans, fruit, etc) and Fats (from meats, butter, cheese, etc). Consuming each of them in proper ways throughout the day with an appropriate amount of protein, without mixing the two, is how revving the metabolism happens.
Getting that metabolism back on track will bring more weight loss.
With having been dealing with the extreme back and forth weather all winter, and the sickies from that, I've not been spending a lot of time being wholehearted about keeping my fuels separate. So..
Time to dig in and just do it. Only eighteen pounds to go to my goal weight. Don't wanna give up now.
I wanted to share the latest recipe we've been hooked on. This is SO YUM! It's gonna be the perfect meal for when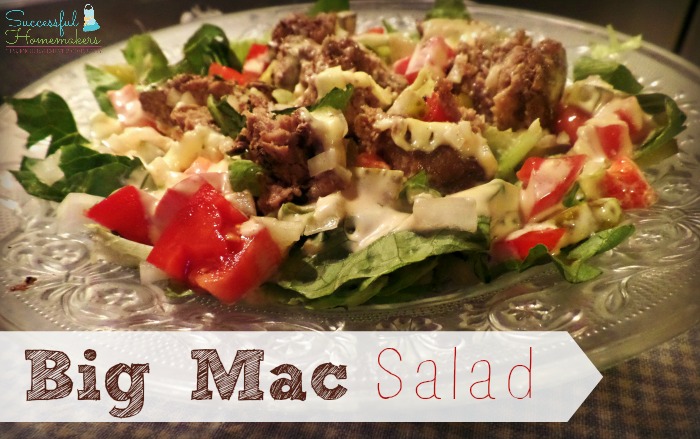 warmer days finally get here!
I was the odd one as a teen when everyone else was getting quarter pounders, I'd go for the Big Mac. And this salad tastes just like it, minus the bun. I don't normally like a lot of dressing on my salad, but this one has to be wet more than normal, just like the sandwich always was.
Serve it with a (small) side of sweet potato fries (my hubby prefers regular fries). We bake ours in the oven coated with olive oil and onion powder usually. Grill an extra burger and have it again for lunch the next day!
😀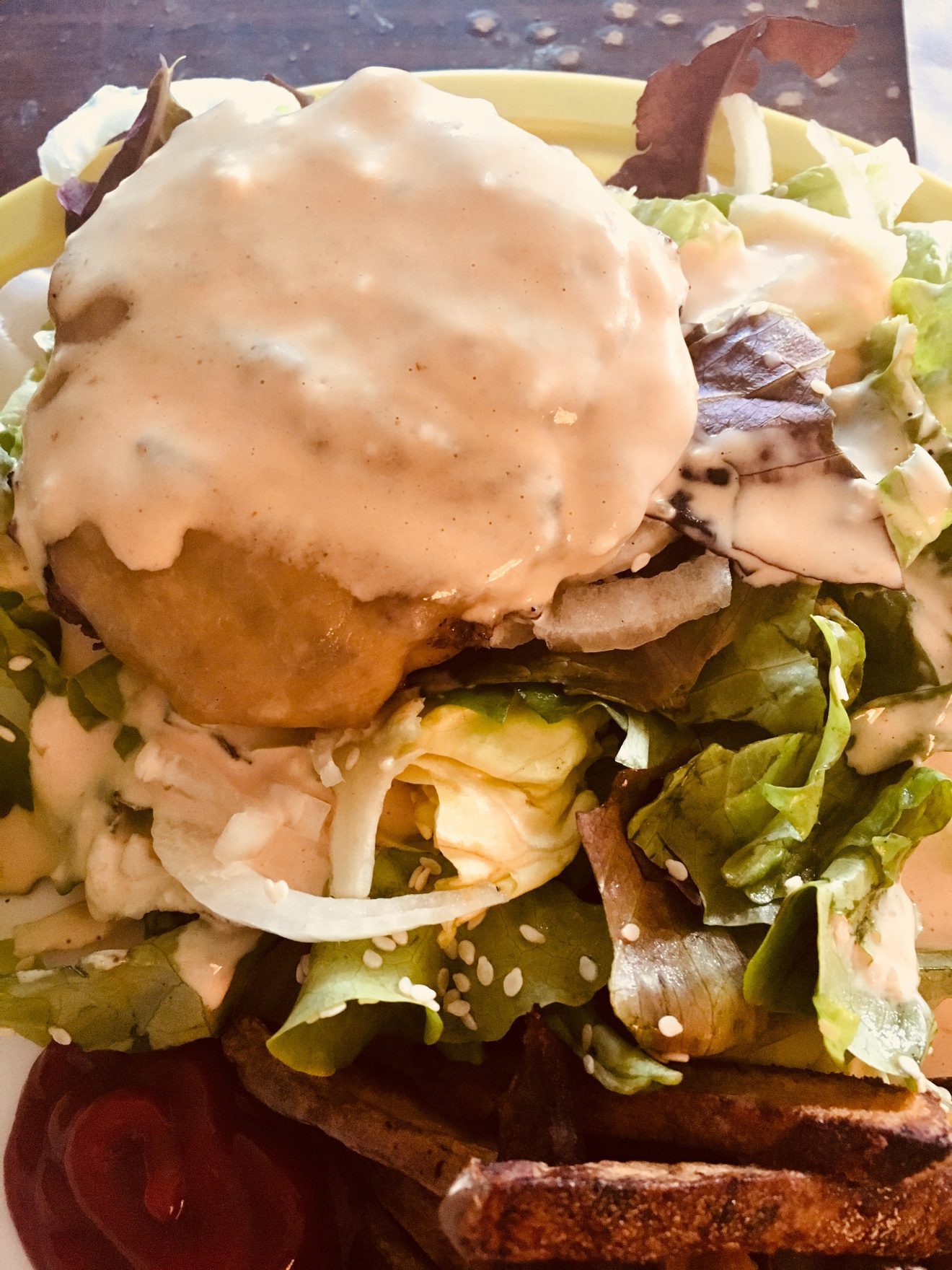 Jordanscrossingherbs@gmail.com
Healthy Eating:
Not Bad, Just Different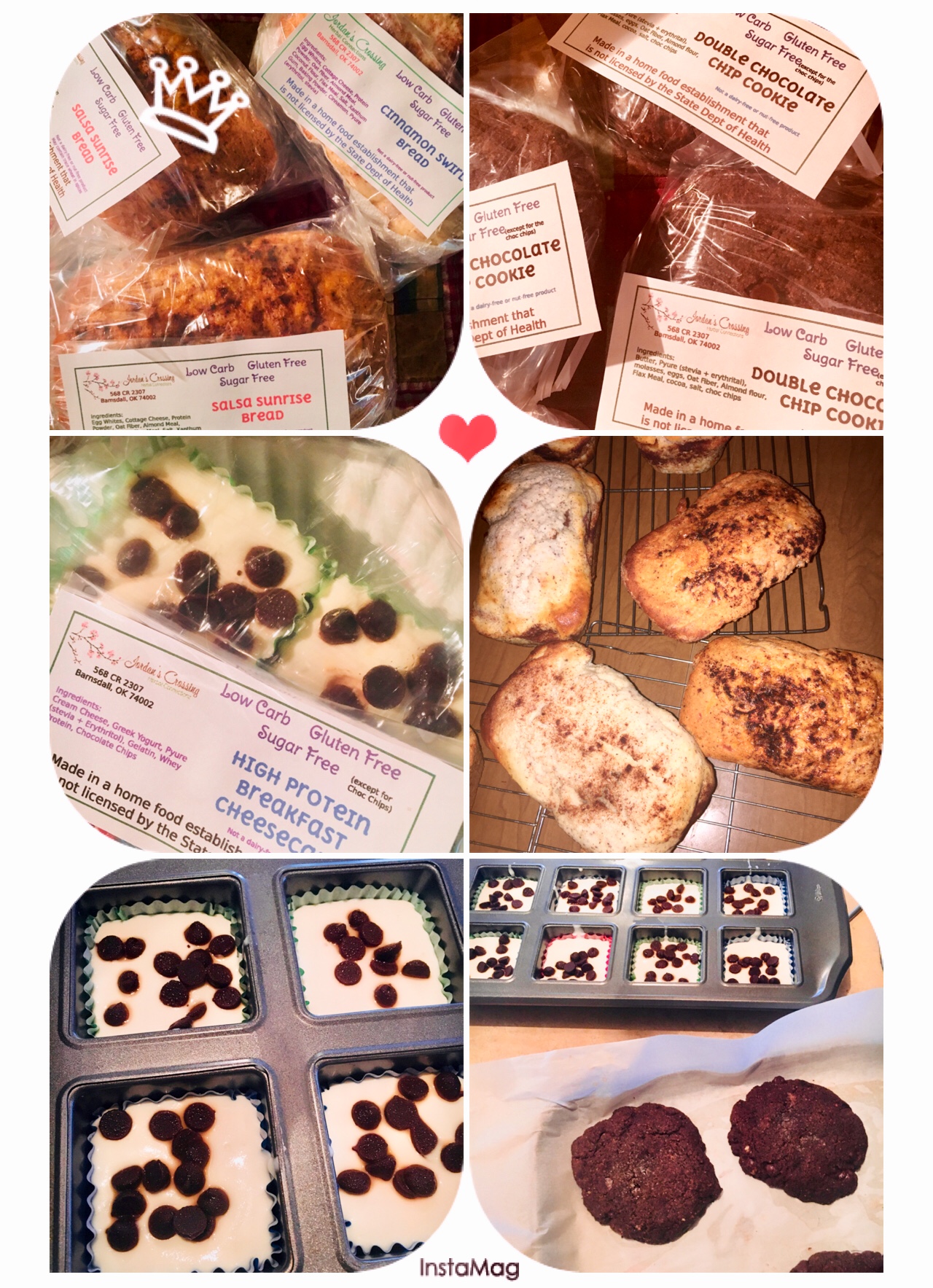 We're hoping to be at the Bartlesville Farmer's Market again this Saturday. If you have time, pop in and say hello. I think they're calling for rain, but as long as there's no lightning, we'll stay open.

Our low-carb goodies have done fairly well at the Market. To be honest though, some people diss it.


Not one person has been mean about it, and many have been extremely kind and curious, but you as soon as you start explaining how it's made with different flours and alternatives to sugar, you can see them shut down and back up a little. It's in their eyes.


They're looking for a certain taste.


And I totally get that. Really, I do. I craved that "certain taste" for years and years.
But the recent experiences at the Market remind me of something I read once some 20+ years ago. "Just cuz it tastes different doesn't mean it tastes bad."


That saying is a paraphrase that's stayed stuck in my head all this time. Back about 20 years ago was when I first started learning to eat healthier and more frugally by learning to cook for my family from scratch.


I'd certainly recommend doing the same to anyone. But it's not honest to say it's an easy or even happy process. I mean, the homemade versions of things often taste very different than the store-bought or restaurant things to which our taste-buds are accustomed.


And that's doubly true of low-carb, Trim Healthy Mama "sweet" things too. They don't have the same texture or mouth feel as traditional baked goods. It's a little more dry and doesn't have the same "bite" that sugar does. Hence, it doesn't have the same mental and emotional attachment.


Still.... just cuz it tastes different doesn't mean it tastes bad. It's just different. And healthier by far.


If you're local, come see us at the Market. Come try the low-carb,Trim Healthy Mama goodies if you're interested in that.


If you're not local, you can visit our online store for a variety of healthy, healing items like essential oils, soaps, deodorants, salves, and other great stuff.
Healthy Homemade:
Peanut Butter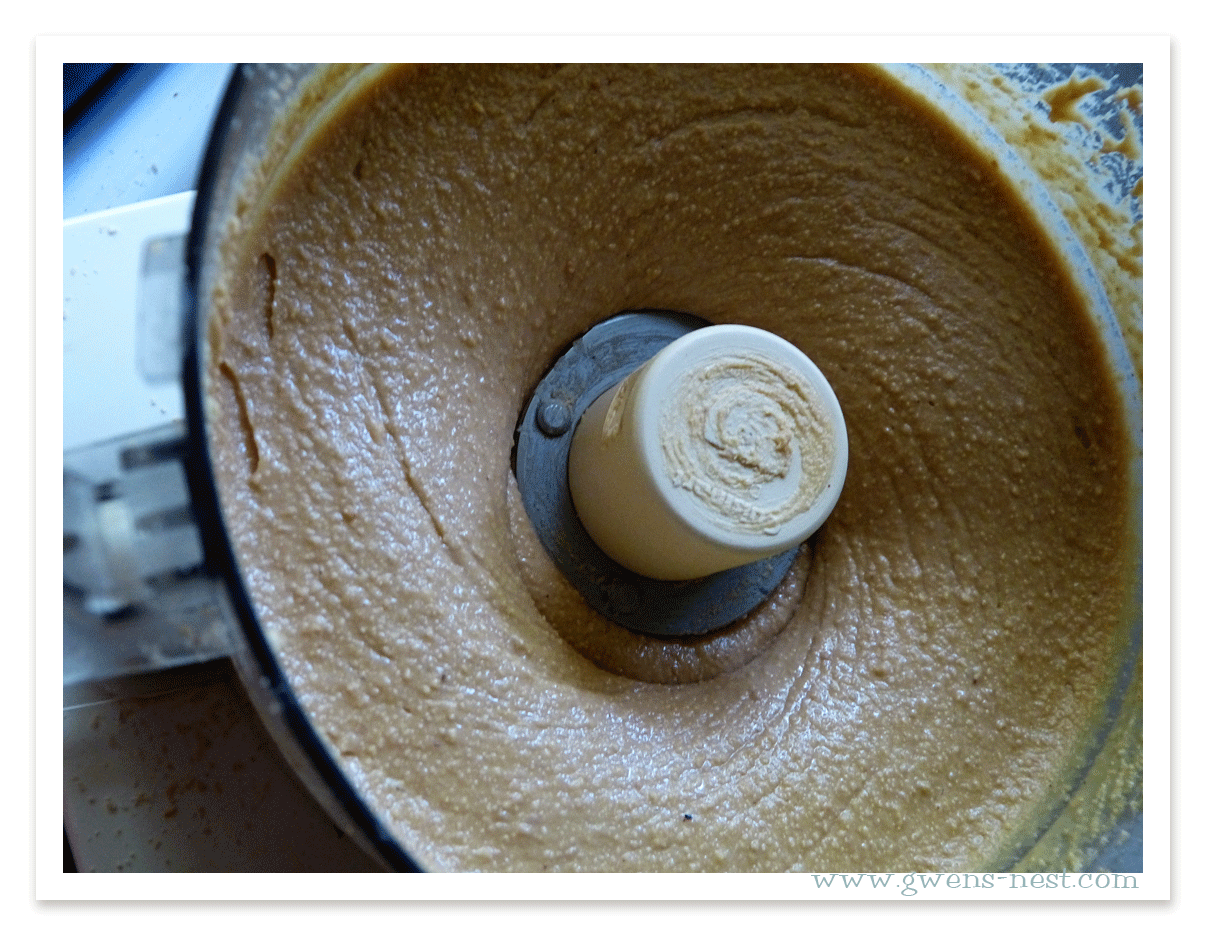 Peanut butter! I've made a lot of homemade things in my life, but up til recently peanut butter had never been one of them.

But, peanut butter and Trim Healthy Mama kinda go hand in hand. And pretty much, me and peanut butter go hand in hand too. I love the stuff.
They encourage you to not go too crazy on it since it's fairly high in fat, and I do watch, but dark chocolate dipped in peanut butter after dinner... um, yea.... that's one of my staples.
THM recommends peanut butter that doesn't have any extra sugar, so Smucker's Natural is what I used. And I didn't mind it, but so much oil....
😛
It's impossible to stir in all the oil, so it just sits on top and separates every time.
Well, not too long ago there was a post on fb about making your own peanut butter. And I got a bee in my bonnet about trying it. (I'll share the link below).
They used raw (unsalted, un-oiled) peanuts for health reasons, and I certainly understand why they'd want to, but our budget right now is really really tight, so I went with generic unsalted peanuts which were only 2 bucks.

The recipe was so so simple. Just peanuts and salt in a food processor.
So I got everything out. Put 2 cups peanuts in and a couple pinches of Himalayan pink salt and a tiny bit of monk fruit and turned it on. Set the timer for 7 minutes and let 'er rip.
About 4 minutes in... I smelled smoke! Ahhh!
😵
The food processor was literally smoking! Quick! Turn it off!
😲
That 7 minutes is for someone with a newer food processor, not an old, old $2 thrift store cheapie clunker.....
😬
Anyways, 4 minutes was just about right and the stuff tasted scrumptious! Warm and liquidy. Oooo and ahhh scrumptious.
😍
And yes, the food processor survived to make another batch. (But you can bet I watched it much more closely next time.
😋
)
2 cups peanuts made 1 cup peanut butter. The recipe recommends keeping it in the fridge. I was totally expecting it to be hard as a rock. It was soft! For real. True story. Soft, spreadable..
easily
spreadable. Easier than from a jar of regular peanut butter. It was awesome.
This recipe is a total keeper. Half the cost, no messy oil on top, can make it sweet or salty to my own preference. ..Just be careful to not burn down the house.
😉😂
Spiritual Ponderings: Proverbs and Health, What if?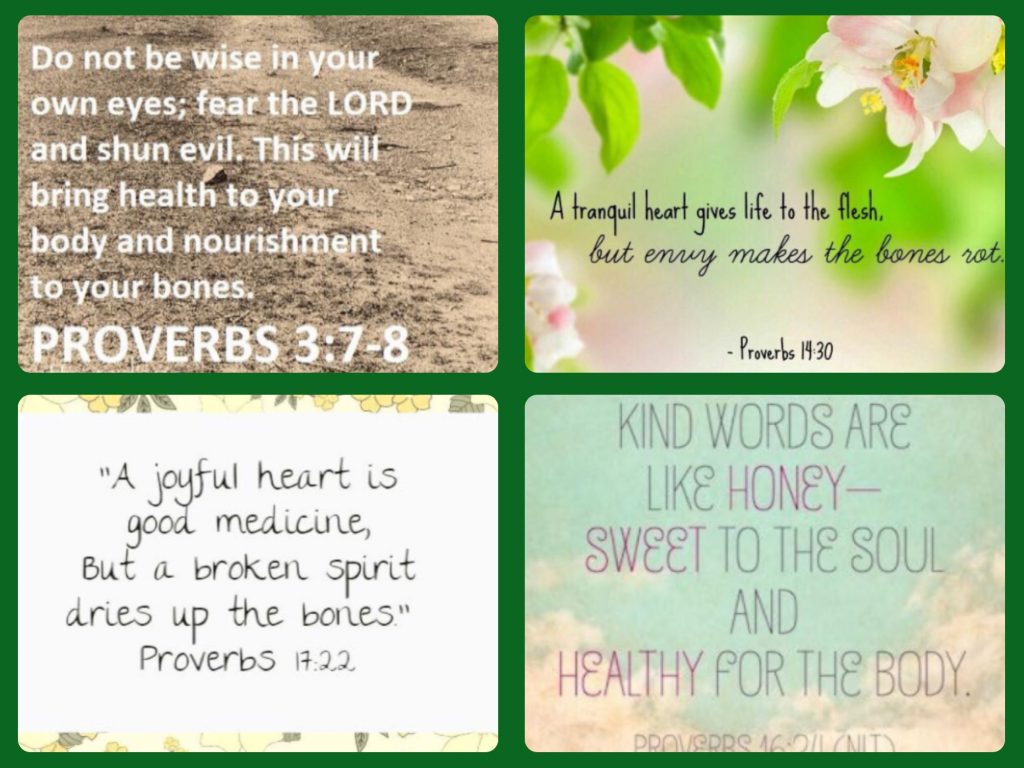 A while back, I was reading thru the book of Proverbs and sharing some of those verses on FB. It's amazing how much God speaks about health and our physical bodies in that book.
3:7-8 Don't be wise in your own eyes; fear the LORD and turn away from evil. This will be healing for your body and strengthening for your bones.
(Humility and doing right and not wrong is physically healthy)
4:20-22

My son, pay attention to my words; listen closely to my sayings. Don't lose sight of them; keep them within your heart. For they are life to those who find them And health to all their body.
(Listening to and obeying God's voice is physical health)
14:30 A tranquil heart is life to the body, But passion is rottenness to the bones.
(Stress and anger damage us physically)
16:24 Pleasant words are a honeycomb, Sweet to the soul and healing to the bones.
(Our speech being kind and joyful is physical health)
There's many more than just these.
I'm just sitting here thinking about how there's so so much chronic illness in our society nowadays. Maybe there's a physical cause to it.... maybe the docs

can attach a name to it.... but ..what if it's origin
isn't
in the physical?
What if it's origin is in how we treat others? In how we
think
about others and things.. Anger and bitterness.. Stress and worry and fear.. In a lack of kindness.. In the immoral habits and addictions we cling to.. In wrong-doing.. In pride and self-centeredness..
I'm not saying I know. And I'm not saying this is a blanket statement for all people who deal with chronic illness. (There are physical illnesses). I'm just saying,
what if?
And what if dealing with these spiritual issues would make the physical illness disappear just as if was cured with meds?
Wouldn't that be something?? It's really something to think about, isn't it? I mean, this isn't just some yoga person or doctor saying it. It's the One who created us, and knows us physically, who is saying it.
What if good health is more than just going to the doctor and fixing things with drugs ...or even herbs, essential oils, less chemicals, better food, losing weight, more exercise, etc., etc?
What if "healthy" starts in a different place?
Attitudes. Thoughts. Beliefs. The heart and the mind. Relationships with God and man. So.....
"Taking every thought captive to the obedience of Christ.." 2Cor 10.
What if
this
is where our strongest weapon lies for dealing with our society's disintegrating health?
You are receiving this email because 1. You subscribed from the web 2. You signed up at an event 3. You ordered from us online. If you'd rather not continue receiving it, then you can unsub below. No hard feelings.

Healthy Healing Digest is published from Barnsdall, Oklahoma 74002
Copyright © Jordan's Crossing 2017-18
FDA Disclaimer: The statements and products shown in this newsletter have not been evaluated by the US Food and Drug Administration. These products are not intended to diagnose, treat, cure, or prevent any disease. Those seeking treatment for a specific disease should consult a qualified physician prior to use.