THIS​ ​ WEEK'S
THOUGHTS​ ​ AND​ ​ THINKINGS


Well (before looking

👀

), I feel like I'm a little late with this one. (After looking...) Yep! It's been nearly a month this time.

😞

Not to make excuses, but we're still at peak season with the Market, and it should get better soon. It always slows down once school starts, and we're almost there. We're still open throughout October, but the volume of people slows which means the workload is less.

We've had a great season so far, but the slow down part is nice too. A time to get refocused on Jordan's Crossing and the blog/store instead of so much on the live version of us. (We still wanna see you in real time if you're in the area so don't be afraid to stop and say "hey!"
The newest news is that I've decided to take the plunge. I'm going back to school. Aromatherapy School. Through whatever series of events, essential oils have become a focus in Jordan's Crossing, and it just feels like this is the next step. I've learned so much, but there's so much more to learn.

Getting a Clinical Aromatherapy Certificate should take about a year, but it's a go-your-own-pace thing, so we'll see how I do. Such will make me a Master Aromatherapist, and I can then take a test to become registered. Gonna wait til the next grandbaby comes in September and then jump in.

K. I guess that's about it this time. Maybe the next issue will bring new news of a newborn grandaugher?! Either way, enjoy this issue!

😊



Talk to ya's later,


💕

mary
My Weightloss Journey: TRIM HEALTHY MAMA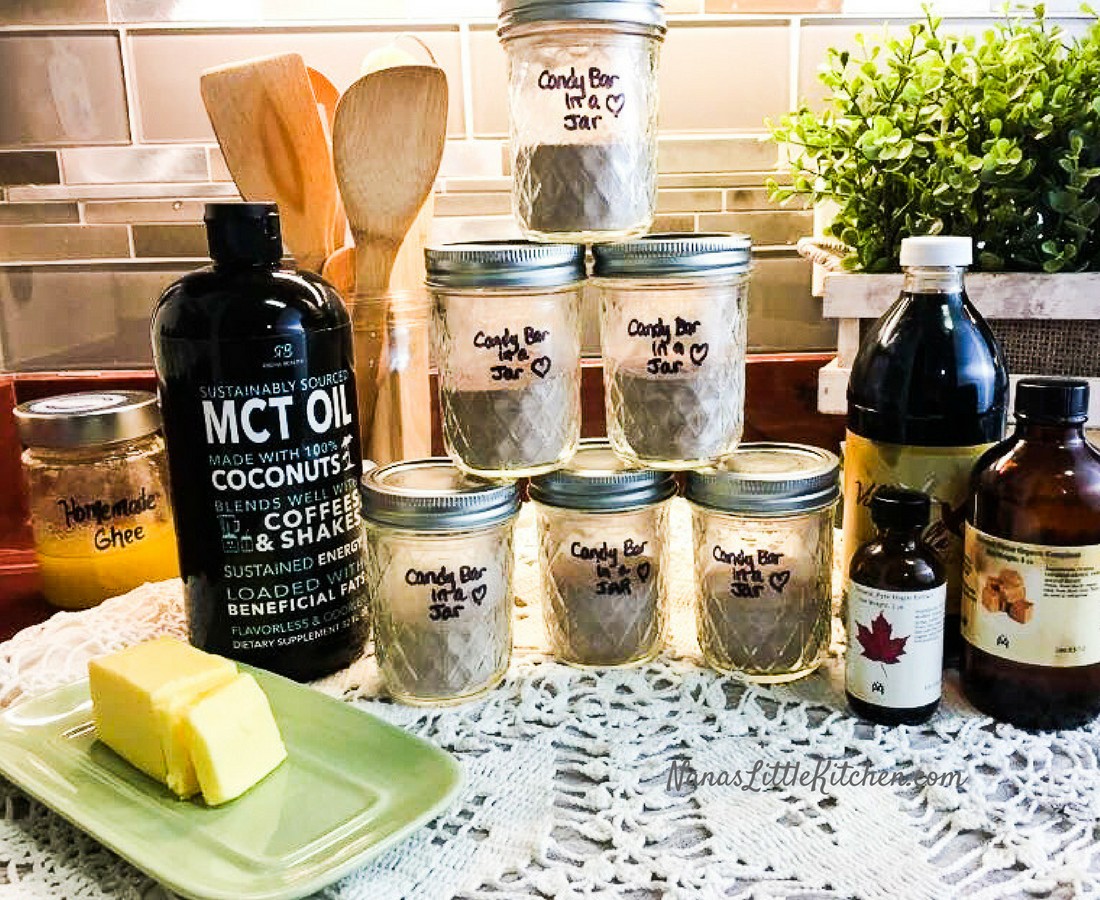 Not too much has changed.. I have bumped up a little in the pounds department, but not too much. I was reading somewhere that the body naturally takes a rest from weight loss periodically. So I'm still not too alarmed, but I have decided after the Market slows down, I'm going to go back into it full time.

I actually haven't strayed too much from the plan, but I haven't been wholly faithful at keeping my fuels (carbs/fats) separate which is what causes the weight loss. (And then there's those Chinese cheats every now and again 😛).


My daughter who's 8 months pregnant (and big enough that everyone asks her
if she's having twins) has been on plan throughout her pregnancy, and she's only gained 15 lbs. Which is pretty good for a third baby. Trim Healthy Mama is excellent for pregnant and nursing mamas. Super healthy, and good for keeping down the unwanted pounds that often come with being prego.


Here's a recipe that I've been using a lot lately. It's called Candy Bar in a Jar. Super simple. Super tasty. And easy to get the extra protein in which causes your blood sugar to stay stable. For instance, if I want a small bowl of fruit, I'll also make this so my sugar doesn't spike.

I kinda got burned out on protein shakes, so this is a good alternative. And it really does taste like candy. The basic recipe tastes like malted milk balls..one of my ultimate faves.😊


If you don't have some of the THM goodies it calls for just use the easy ingredient subtitutes suggested in the recipe. You will have to have protein powder, but the rest can either be left out or subbed.
Wanna talk about your dieting difficulties or THM? Feel free to email me at jordanscrossingherbs@gmail.com
Product Spotlight:
De-Stink-Um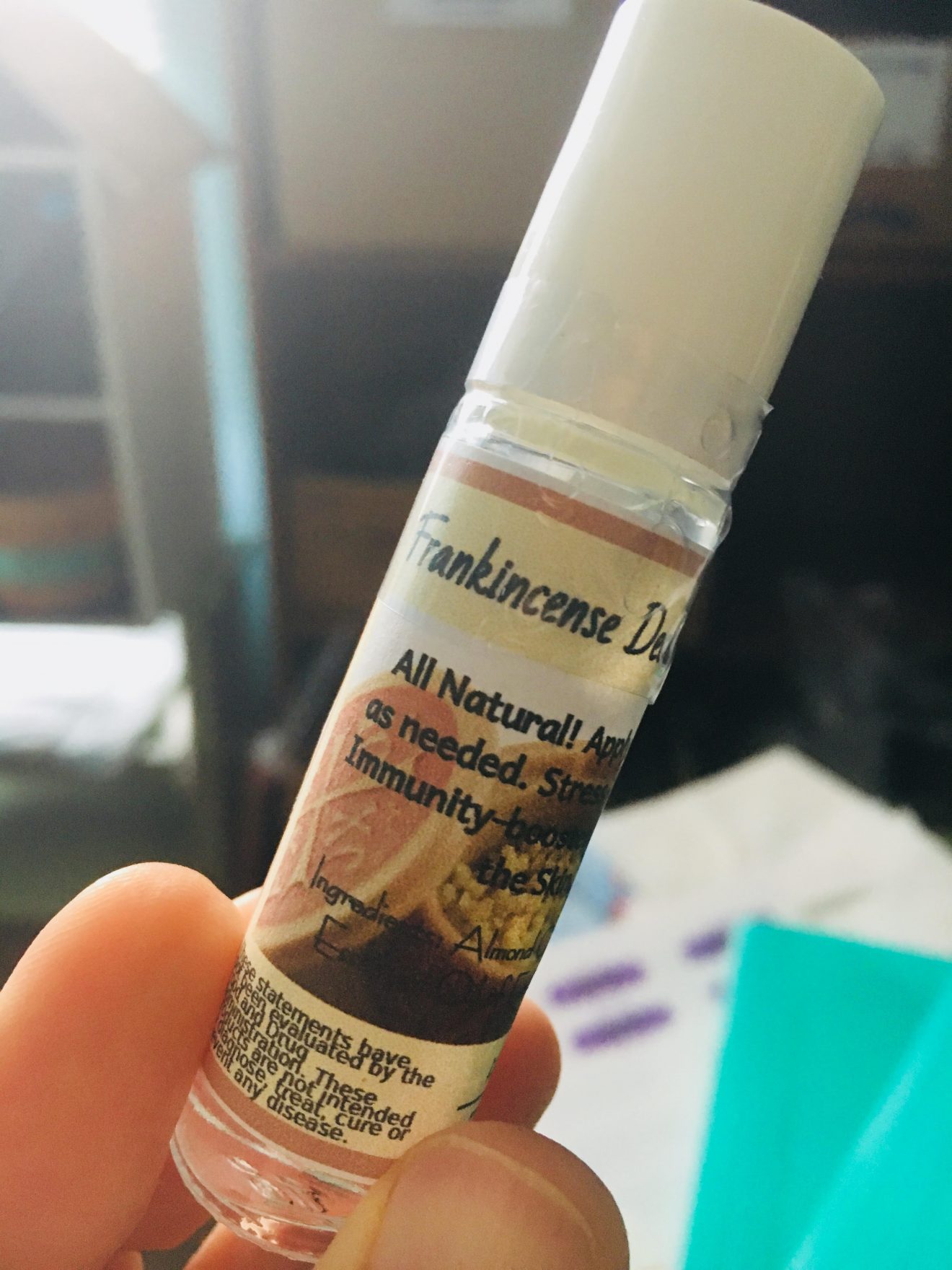 Let's talk pits. Deodorant. "De-stink-um" as my husband calls it.

We sell several different rollie bottles of deo. Our latest fragrance is Frankincense. (Don't have it uploaded yet, but will work on that). But, it's not really about fragrance. Using essential oils as deodorant is an excellent way to get the therapeutic benefits of the oils into your system.

Someone at the market recently said they use it as a cover up for body odor. But, like I said, the fragrance isn't the thing. Bacteria is what causes body odor, and we choose oils for our deodorants that have anti-bacterial properties. So, the aroma is a bonus basically, but it's the anti-bacterial quality that actually gets the job done.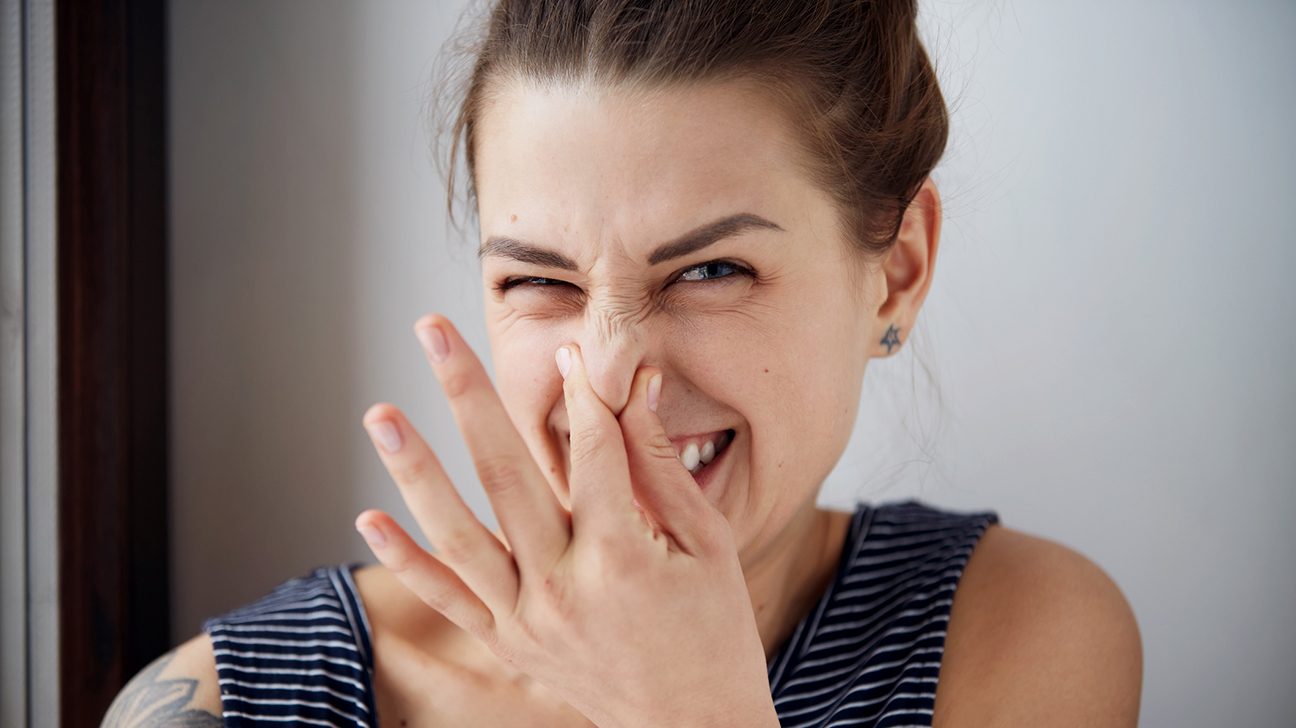 And while on the subject of aromas, our deo's aren't overly strong scented. We keep the dilution at 10%. That means there's only 10 drops of essential oil in the bottle. A safe amount for using a
couple times a day. We then use 20 drops of almond oil (very nourishing for the skin) and fill it up with distilled water. That way it's not too oily to stain your clothes.

Just some suggestions for helping our deo's work even more effectively. Shower every day. Shave your pits every day. (If you're a guy...and we do have guys that buy them.. that may not be practical, but they'll still work if you shower daily). Also, use a bit of cornstarch or arrowroot powder in addition to the oil.

One other thing that's good, for girls and guys, is to detox your pits a couple times a week. How do you do that? For myself, I use our Luminosity Face Polish. It works great for exfoliating away any left over bacteria. You could also use a sugar scrub and achieve the same effect, but it will be more oily. You could also use an exfoliating pad that you can pick up for cheap at Walmart.

Here's a list of our deo's and some of their therapeutic qualities:

Vanilla-Citrus.. orange, vanilla.. calming, de-stressing, insomnia
TeaTree and Lemongrass.. lemony, slightly medicinal.. muscle relaxing
and immune boosting
Patchouli.. musky scent.. emotionally balancing, cooling, skin
Lavender.. floral.. de-stressing, insomnia, acne
Frankincense.. woodsy.. calming, pain (arthritis), pms
Rosemary- Cinnamon.. herbal w/ a hint of cinnamon.. attention, focus
Rose Geranium.. floral, rosewater.. immune boosting, anxiety relief
Healthy Healing: Bob and Brad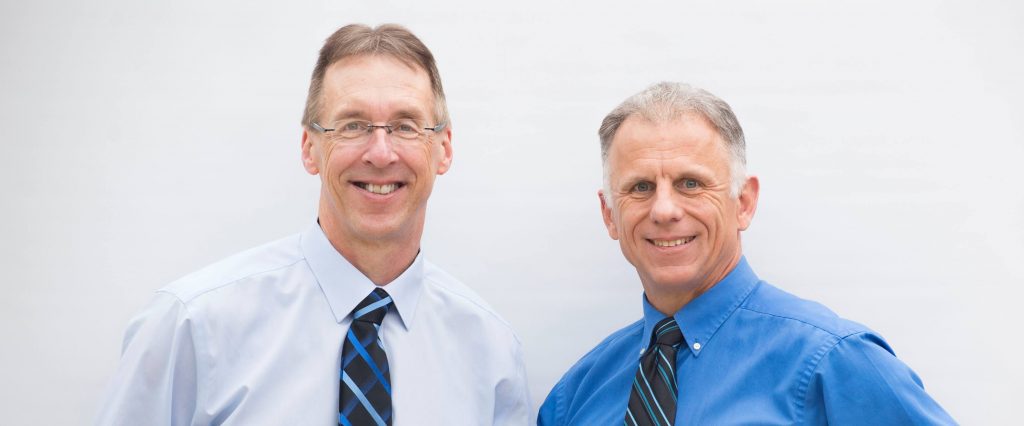 These guys have helped me so much, and I just wanted to give a lil shout out. With my bum leg, I need to do some kind of stretches every day. If I don't I'm in trouble.😩

Really, we all need exercise a few times a week, but if all you can do is stretch, then you're on a good start. It's low
impact, takes only 10 minutes at most, and you just feel so much better to have those muscles elongated and not bunched up. It's amazing really.


Bob and Brad explain the mechanics well of each move and the reasons for it, and they're kinda funny to watch. They even argue occasionally. Lol.


On their website they link to an extensive video collection addressing just about every muscular problem you could come across. They have a Facebook page too.

So give 'em a look-see, and get crackin' on those stretches.😀 You really will feel better even if it's hard at first.
Spiritual Ponderings: Pictures of Grace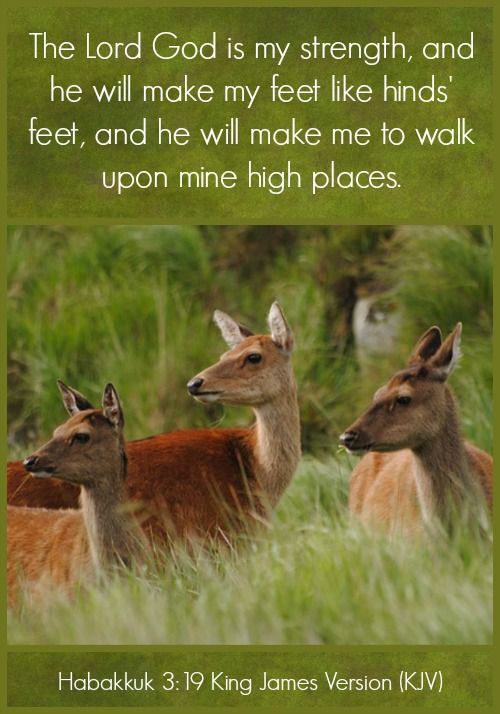 Been having some rough times lately with a lot of pain in my hips and back. A few months after my stroke, friends and family and those we fellowship with gathered to pray over me and asked the Lord to heal me. It was a blessed time. I will cherish the memories always.

But, he didn't choose to heal me....

When thinking of it, there's always the question that dogs: maybe I didn't have enough faith? And always in the background the sense of it being my fault cuz ..I didn't have enough faith.

I've been kinda wrestling through it with the Lord again. I asked him to speak to me about it. Here's what I feel, over the last couple weeks, is his answer.

What if some people are to be his pictures of Faith and Healing.....
And other people are to be his pictures of Long-suffering and Grace??
I've been having a lot of thoughts about Joni Earecksen Tada lately. The artist who was crippled from the neck down when she was only 17. (If you've never seen the movie, it's great). She's been a blessing to many and a wonderful picture of God's sustaining Grace ..in spite of not being healed.

I was also thinking of Joey Feek, the country singer who lost her battle with cancer and went to be with the Lord last year, leaving her young daughter behind. She was a beautiful, fragrant picture of submission and wanting the Lord's will ..in spite of not being healed. Her story touched many.

I fully appreciate those who are healed (and I'd never argue if he so blessed me).. but, if I'm honest, deep down, I have a much greater respect for those who walked the harder path and weren't made well. And really, when you really get down and think about it.. what's the greater, longer-lasting picture that helps and encourages more people?

God's not allowed me to be a picture of faith and healing. He's asked me to walk a different path. He's given me a mountain to climb. Day by day, hand in hand with my Friend and Teacher and Guide.

I've probably said some of this before, but this will be with me my whole life, and I'm sure I'll come back to it again and again. And each time we meet this, his voice is deeper and richer and clearer and sweeter and more precious to me.

In the end, it takes MORE faith to NOT be healed than to be healed....

His telling me that removes all feelings of guilt from myself or others.

💜
You are receiving this email because 1. You subscribed from the web 2. You signed up at an event 3. You ordered from us online. If you'd rather not continue receiving it, then you can unsub below. No hard feelings.


Healthy Healing Digest is published from Barnsdall, Oklahoma 74002


Copyright © Jordan's Crossing 2017-18
FDA Disclaimer: The statements and products shown in this newsletter have not been evaluated by the US Food and Drug Administration. These products are not intended to diagnose, treat, cure, or prevent any disease. Those seeking treatment for a specific disease should consult a qualified physician prior to use.