THIS​ ​ WEEK'S
THOUGHTS​ ​ AND​ ​ THINKINGS
Summer has hit hard, but its good cuz that has meant alot of VEGGIES! So, if you're local, we'd love for you to come down to the market and say hi and pick up some of those garden goodies for yourself and your family.


And if you're not local, then find a farmer's market in your town. Make sure they're diligent to include only true farmers' and gardeners'. Some markets, sadly, are only glorified grocery items that are marked up.


The quality of what you eat is important for your health and that of your family.


If you missed it, there was a new blog post recently. Here's the link: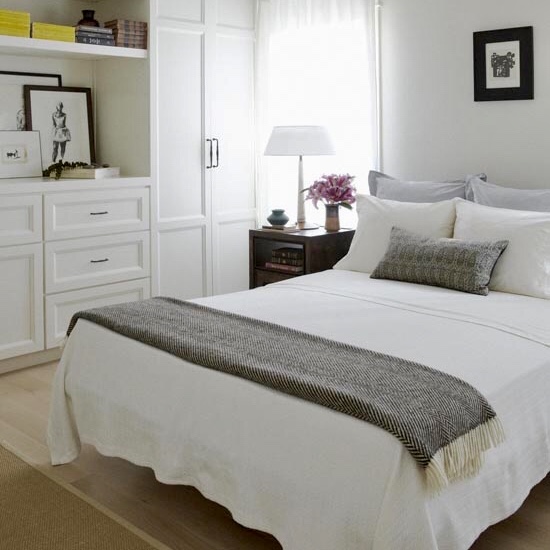 I shared a bit last time about how I was in a bit of a funk, and that article is about how God helped me past it and back into him.


In this issue you'll find what has become one of our fave Trim Healthy Mama recipes. Some thoughts on using Essential Oils more effectively. A little bit about JsCrossing's awesome sunscreen. And some sobering thoughts on Kids, Chemicasl and Cancer.


Totally hope your summer is going fabulous! Talk to you again in 2-3 weeks.


Ok. THIS IS THE BOMB. You HAVE to try it. We made it for the first time the other night and absolutely adored it. So, so, SO easy and simple.


I made ours in the Instant Pot. It makes the chicken breast so tender, and it literally falls apart, but you can cook it in a regular pot on the stove too and then shred it with forks.

I cooked the chicken by itself and added the brick of cream cheese after we shredded it. I didn't have a ranch packet, but did have some homemade ranch dressing that I added to it (maybe a half cup?). Didn't have bacon either, so I used turkey bacon bits (maybe a couple Tbls?). Worked awesome.


We served it on buns/bread with a side salad and some salsa-fried zucchini.

Even my husband, who doesn't really care for too much cheesiness commented on how good it was. 😀
Jordanscrossingherbs@gmail.com
Herb Friends:
Essential Oils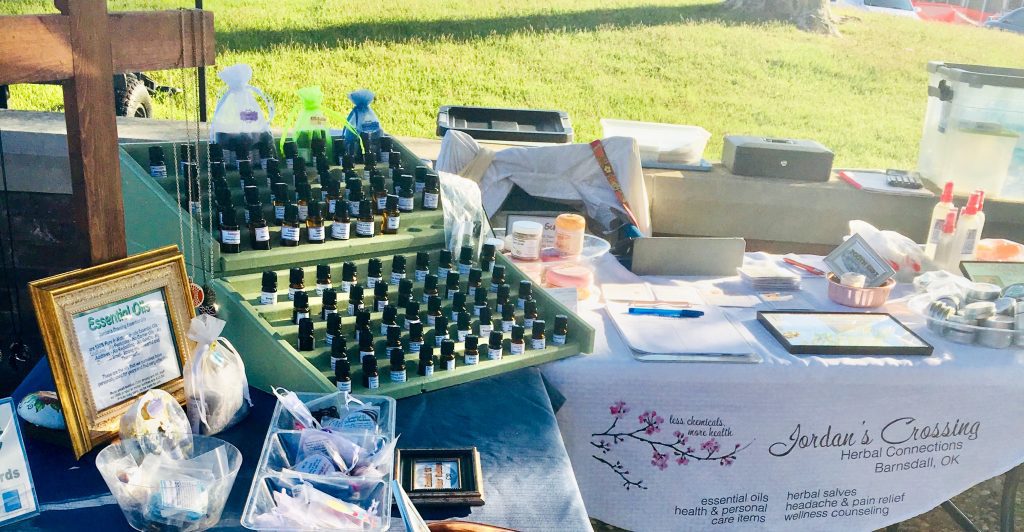 I've been thinking about essential oils. I've been thinking how essential oils are basically HERBS in concentrated form. Because of the concentrated-ness they may have somewhat different properties than when you use the actual plant, but... they're still HERBS.

And so, I've been thinking how it would be good to return to my herbal roots and the herbal principles I've learned over the years. And one of the biggest things that I've learned is to take one herb at a time. One. Just one.👆

Many well-known and respected herbalists recommend using single herbs over a blend of several herbs. Their thought is that it's important to know how each herb effects you and that's harder to do if you're using a blend of herbs. My own herbal philosophy tends to agree.

And that's mostly because I've failed to do that too many times.😬 I've often used a blend of herbs or used two or three herbs at the same time and regretted it, because then I don't know which herb is the one that's actually helping me.

And, I'm finding the same is true for essential oils.
Our bodies are all unique. Every person has certain herbs that work for them. And the key is finding those specific herbs that are synergistic with their system, and work in the most powerful way to promote the best health. Every person is different and every person has different herbs that work well with them. So finding the essential oils —which are herbs— that LIKE my body is important.

So I've begun backing up. Going slower. Taking the time to determine which single oils fit well with my system.

So far, I've learned that Thyme oil LOVES me. Bunches and bunches. Patchouli is def my friend in regards to helping with pain. Sweet orange loves me, but lemon and other citrus only like me. Meaning, I would still use them, but they aren't over the top in jiving with my system.

Anyway... the point of all this is to encourage you to do the same. Essential oils are fun and they smell awesome, but slow down, pay attention to how they're working and how your body responds to them. Familiarize yourself, at least a little, with what each single oil you have is supposed to do, so that you can kinda get an idea of the health treasures you have in the oils that are yours.

You can check our Essential Oil Usage Guide for basic info, or search the various oils you have on the internet. DrEricZ.com and Aromatics International both have excellent essential oil profiles.


And don't forget about our oils! They are therapeutic grade, non-gmo, 100% pure, effective, and we keep our prices affordable.
Product Spotlight: Sunscreen Bars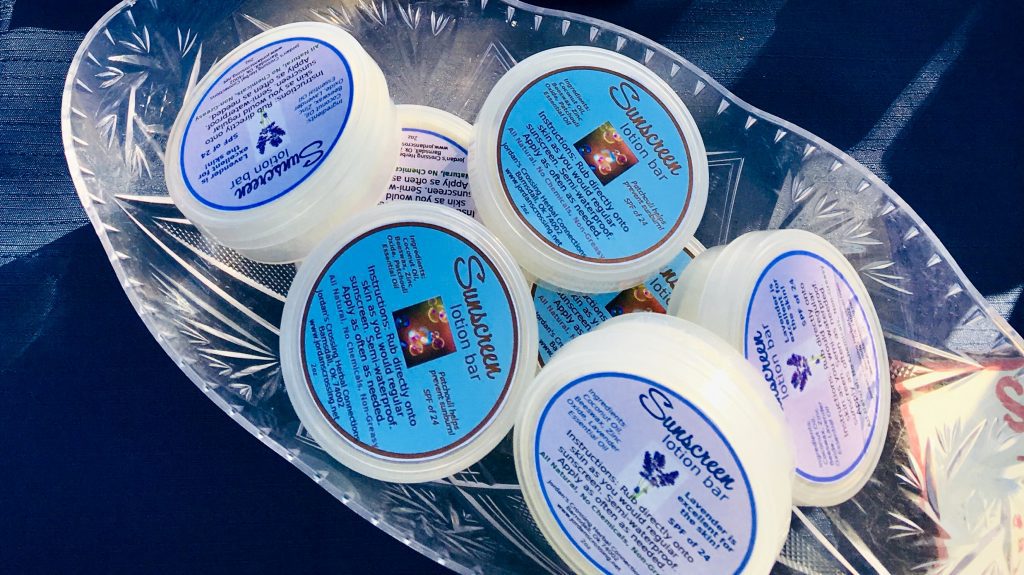 It's THAT season again. The SUN season.

We LOVE our sunscreen bars! A couple weeks ago our family rented a pontoon and spent 2-3 hours out on a lake.

On the water. In the bright sun.

The whole time.

Some of us (um, me, mostly) are light-skinned and red-headed and tend to turn into a lobster when in the sun for any length of time. Especially the ultra hot of the Oklahoma sun.

Armed with our natural sunscreen though, the lobster never showed up. Even the 18 month old didn't get a burn.

Made with coconut and olive oil, zinc oxide and beeswax it has an SPF (sun protection factor) of 24+.


We have two "flavors". Lavender which is
soothing and regenerating to the skin. It
has a floral scent. And Patchouli, which
is a musty, earthy scent, similarly good for the skin, and one of the few essential oils actually known to block the sun's rays.

Commercial sunblock has many dangerous chemicals in it, and can leave your skin dry and leathery. Our bars actually nourish your skin and leave it softer than when you put it on ...and may even help reduce wrinkles if used regularly.

There's some contention that natural sunblock is unsafe since you can't nail down the SPF specifically. And it's true, I can't specifically tell you what the SPF is, only generalize since it's not made in a factory. But I do know that I'm fair-skinned, I was out on a lake, on the water, in direct sunlight for 2+ hours and never got burned. And I also know I have had similar experiences with our sunscreen in the past.

It's good stuff, folks.

We've shipped our sunscreen bars from coast to coast. To customers in Maine and California. And it works great in between!

Get yours by clicking the pic. Or, if you're local to Bartlesville, OK, come see us at the Farmer's Market.
Healthy Healings: Children, Chemicals + Cancer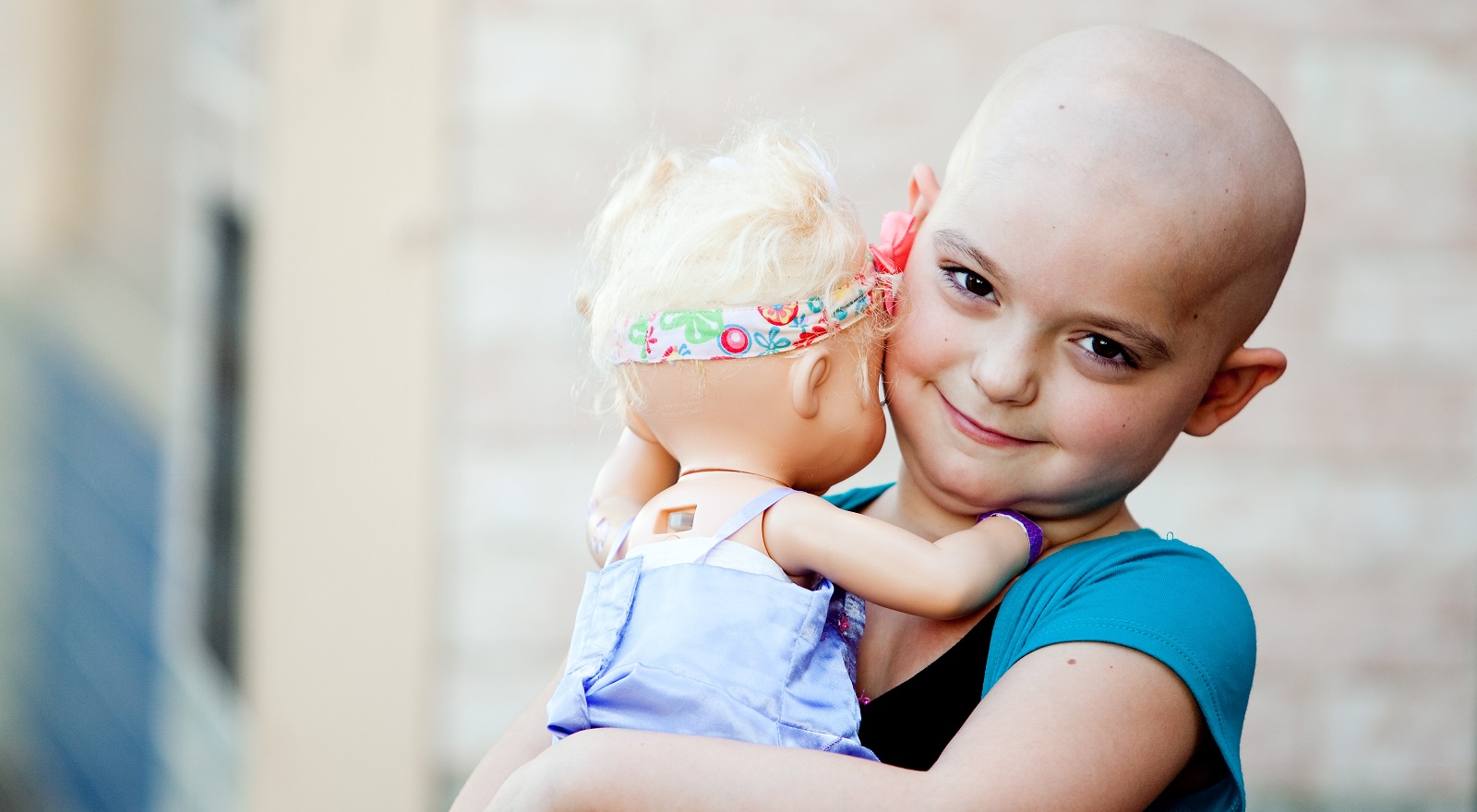 There's something that's been on my heart for a long while now. It has to do with chemicals and kids. I read a quote not too long ago out of an internet article. For the life of me, I can't find it again, so I can't quote it exactly, but I can give you the gist of it.

The author raised the question of why children get cancer, babies and young children specifically. He made the point (which really grabbed at my heart) that chemicals were a major likely source.

Chemicals can and do pass from mother to baby. So if a woman is pregnant, whatever chemicals she's exposed to also make it to her baby.

Since I have two pregnant daughters right now, this has been much on my mind. It's heartbreaking to imagine the lives of my grandchildren possibly being effected and consumed by cancer.

Only a few years ago, some friends' son had cancer. He was a teenager at the time. God was merciful, and he's in remission now, but back then they had to go to St. Jude's in the Midwest for treatment. They spoke often of how utterly heartbreaking it was to see young children and babies with cancer in that hospital.

They shared some of those stories. One was of a couple who truly felt God told them to have another child... and then that child came down with cancer when she was still a toddler. There were so many whys. Understandably so.😢

I couldn't help but think of that story when I read the quote on chemicals passing in the womb from mother to baby. I'm not saying that's what happened or that I know anything at all or am judging them in any way (I'm not perfect here), but I'd be lying to say it didn't come to mind.

Another thing the article talked about was (paraphrasing) so what if you have a soap ring on your tub because natural cleaners don't work as thoroughly as chemical cleaners. You might not have something that's spotless, but at least you'll be alive to use it.

Again, our children spend so much time in the tub. Are they bathing in chemical cleaners and soaps and shampoos? How about clothing? Laundry detergent is PACKED with chemicals. Wouldn't it be better to have clothing that wasn't the brightest white, with a few stains, than to be lying in a hospital gown with cancer? Chemicals are hiding everywhere, even in our food.

I know. I know. Why borrow trouble by thinking on it? I've been on the bandwagon of trying to eliminate all chemicals and live naturally, and there's def a place to relax about it. A little, at least.


But ...if it happens to you you'll wish you'd thought on it. If it happens to your child or grandchild, you'll wish even more that you'd thought on it and been more diligent.

We spend all our life thinking it only happens to the other family. Then one day......it happens to us.😭

Yes, it's true. Getting rid of all the chemicals in your life is no guarantee you or your child won't get cancer. But it's a HUGE step towards health.

Much more than we know, I think.
You are receiving this email because 1. You subscribed from the web 2. You signed up at an event 3. You ordered from us online. If you'd rather not continue receiving it, then you can unsub below. No hard feelings.

Healthy Healing Digest is published from Barnsdall, Oklahoma 74002
Copyright © Jordan's Crossing 2017-18
FDA Disclaimer: The statements and products shown in this newsletter have not been evaluated by the US Food and Drug Administration. These products are not intended to diagnose, treat, cure, or prevent any disease. Those seeking treatment for a specific disease should consult a qualified physician prior to use.