THIS​ ​ WEEK'S
THOUGHTS​ ​ AND​ ​ THINKINGS
Woo hoo! The new website is up and running! Go. Take a look.... hurry.


I'm so pleased with how it turned out. Soooo much easier to navigate and read now. Sooo much easier to work on and much faster as well. Plain and simple, minimalist and uncluttered.


Reflects my mindset lately.
If you had an account, you'll need to create a new one, please. So sorry for any inconvenience, but you're gonna love the new site. :)


And if you find any broken links in articles, please email
Let me know whatcha think if you have an extra couple mins!

Weight Loss Journey: TRIM HEALTHY MAMA
Down a couple more pounds! The holidays didn't stop it too long thankfully, and I'm continuing the downward progression. Still striving for 150.

Our son and his wife recently jumped into Trim Healthy Mama. Neither of them are overweight, but both have health issues that need addressed. From a child, he has had low blood sugar issues, and needs to eat properly to keep that under control so that it doesn't progress into diabetes. And she has a very harsh form of endometriosis that can be helped and eased by eating healthier.

Trim Healthy Mama isn't just a diet for ladies who want to lose weight. It's not a "diet" at all really. It's rather a way to eat that's healthy and promotes health, and just makes sense, even for skinny peeps.

The basic premise of Trim Healthy Mama is controlling blood sugar spikes. That's what makes us unhealthy, causes disease (not just diabetes but a host of other auto-immune issues), as well as weight gain. And if you can bring that into control then lots of good things happen.

For instance, when your blood sugar is under control there's not so much inflammation in the body which is what
causes us to be sick and causes our immune systems to be weakened and compromised. Also, up and down blood sugars cause us to gain weight due to insulin resistance and the disturbing of insulin's role in the body to regulate weight.


Sooooo... the things that spike blood sugar the most are what is encouraged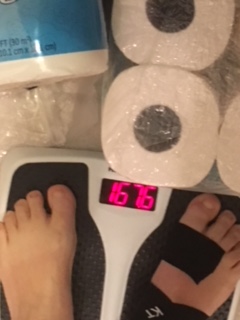 to be toned down in THM. Sugar, high fructose corn syrup, white flour, cereals, juice, pops and other sweet drinks, white potatoes, high sugar fruits, lots of high calorie dairy, etc. These are replaced by lower carb/calorie flours, milks, drinks, fruits, etc., which don't raise the blood sugar as much.


But it's not a low carb "diet", nor is it restricting the way other "diets" are that don't let you eat. All of the food groups are encouraged in THM. It's a balanced approach. And healthy, fill-you-up portions are encouraged too. One is just taught to group them in such a way that it doesn't spike blood sugar. Also, healthy sweetener alternatives are promoted so that your sweet tooth doesn't have to feel left out.

Looking to lose weight? Looking to get healthier? Check into Trim Healthy Mama. Trimhealthymama.com

Listen to the podcasts. They're really fun and are a great way to learn the plan. https://cms.megaphone.fm/channel/trimhealthypodcast

If you want to talk more about it, send me an email at:
Jordanscrossingherbs@gmail.com . I'd be glad to chat a bit with you.
Herb Friends:
Thyme Tea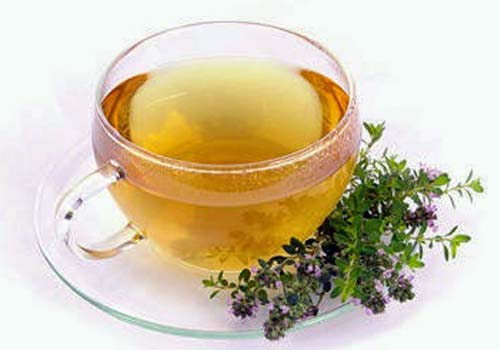 Question: Good morning... have been trying to figure out??? Will colloidal silver help with horrible cough? I've made homemade pineapple remedy. My daughter has been sick, and always ends up with a horrible cough, no sleep. I've tried everything, been diffusing different oils. So, wondered about the silver.....thank you!!!!!

Answer: Silver would help it to heal over time definitely, but for more immediate relief, try making some thyme tea. You can just use thyme from your kitchen herbs if it's not too old. Just put it in a coffee filter and secure with a twistie to make a tea bag. Then steep it in hot water for 30 minutes, covered. Put in some honey or other sweet and drink. I usually make a quart at a time and drink it throughout the day. (If you're making a quart, you'll want 2-3 TB).

https://www.jordanscrossing.net/that-happy-thyme-of-year-cough-cough/

This article has other ideas. You should be able to find Thyme EO at a health food store. Walmart might carry licorice root in pill form (for adults) and I'm sure they have Thyme in the spices section. Or a health food store might have both. Food Pyramid (which is local to our area, but any health food grocery) is another possibility. I know they have licorice candy (black panda box) that we use sometimes for coughs.

Hope she gets better soon. Hate that stuff. 😷
Spiritual Ponderings:Thoughts on Forgiveness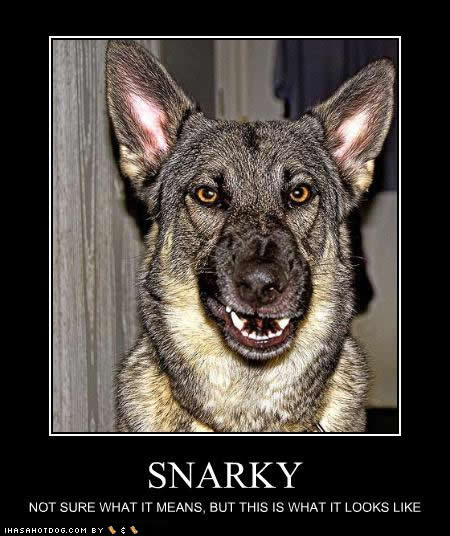 Snarky. Is that a word? It must be cuz it keeps going thru my head.

I've had such a hard time controlling my thoughts lately. You know the story.


Old friends. Old memories. Old sins. Old hurts.

Wanting desperately to leave it alone.


Wanting desperately to rehash. Rethink. Relive.


To be snarky and superior. Cynical. Judging.


Recognizing my bitterness, and so full circle back to wanting desperately to leave it alone.
I don't know. But here's some things that have come to mind.

This process is okay. It's just okay. Not always easy, but it doesn't mean I've not forgiven. It just means I have to forgive more and farther and more and farther again.. and that's a good thing.
There's things I need to see and sort out. Where I can see I'm okay and clear on it.
70x7 is a real concept and it's very likely in any relational conflict that I will literally come back to it 490 times and Jesus gets that. As long as I'm truly sorting it out with him, the process is okay.
Revisiting it brings out the hidden things in my heart so they don't do damage. It's not to show me how evil I am. There's no condemnation in the process.
I always end back in a level place where people's accusations and sins can't touch me anymore. And that's a place of freedom.
I always end up at mercy and love. Might take me a few days to get there, but I always do. Rehashing with the Lord is always fruitful, and so nothing to be frustrated with.
Just because I re-sort things out doesn't mean I need to pursue a relationship with them. (If that's his will, he'll make it known, but revisiting doesn't automatically mean such).
I have this devotional on Soundcloud in more detail if you'd like to listen to it.


You are receiving this email because 1. You subscribed from the web 2. You signed up at an event 3. You ordered from us online. If you'd rather not continue receiving it, then you can unsub below. No hard feelings.

Healthy Healing Digest is published from Barnsdall, Oklahoma 74002
Copyright © Jordan's Crossing 2017-18
FDA Disclaimer: The statements and products shown in this newsletter have not been evaluated by the US Food and Drug Administration. These products are not intended to diagnose, treat, cure, or prevent any disease. Those seeking treatment for a specific disease should consult a qualified physician prior to use.